Yo amo el español Poster Giveaway- Resources for your Spanish Classroom
Feb 07
Spanish teachers let us know why you love Spanish and enter to win a Yo amo el español poster for your classroom!
Click on the poster to share: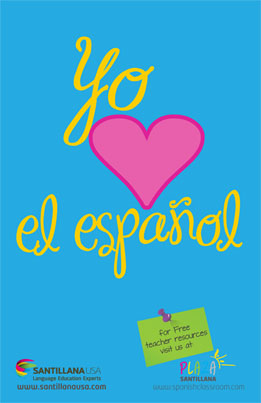 This month on Spanish Classroom
Every year, Americans around the nation get together to celebrate Hispanic Heritage Month from September 15th through October 15th. The contributions Hispanic Americans have made to the United States are endless and inspiring, and they have had a profound and positive impact on our county.
2016

2015

2014

2013

2012

2011