What CLASSERCISE moves do YOU do to keep in tip-top teaching-shape? - Resources for your Spanish Classroom
Aug 27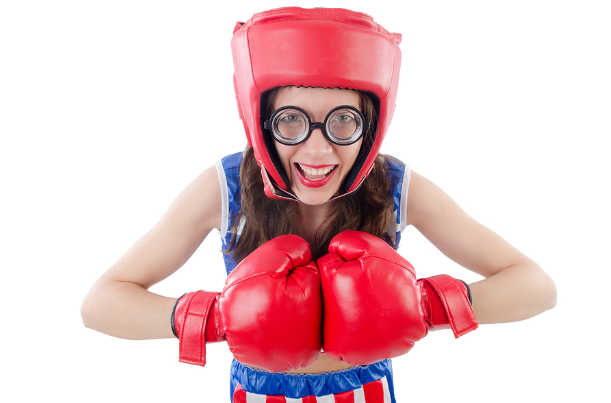 The first week back at school, does your throat decide to mutiny? Your knees ache as though you've been mountain climbing? Your feet swell to the size of melons? Then you may have what our totally unscientific studies have discovered to be "Classitis."
Teachers are prone to many ailments (all the varieties of funkiness that get passed around every winter, sudden allergy to cheap body sprays, and "teacher's bladder*" are among the most common,) but far more prevalent at this time of year is Classitis. As you may know, Classitis is brought on when a formerly relaxed person resumes a lifestyle of rising before the chickens, ingesting enormous quantities of caffeinated beverages, breathing chalk dust or whiteboard marker spray, and pacing around for hours on end followed by inhaling lukewarm leftovers in 4 minutes flat.
But do we have a remedy for you! Yes, ladies and gentleteachers, Classercise is here to save the day. Just one Classercise session five days a week will alleviate all your symptoms. How does it work? Choose three of the following exercises to do each day and CLASSERCISE your way to perfect health**:
The Morning Show: Reach around on the passenger's side floor of your car (NOT WHILE DRIVING!) to find any CD at all that will drown out obnoxious morning radio DJs.
Stik-Jumps: Jump up repeatedly in an attempt to Stik-tak one more piece of realia to your wall.
The Pee Dash: Dodge small, wildly-gesticulating middle schoolers in a frantic 100-m dash to use the restroom between classes. (See also "teacher's bladder")
The Deskus Throw: Rearrange 32 desks. Repeat.
Hallway Slalom: Slalom a cart full of books through four hallways full of the aforementioned middle schoolers.
The Listenup Yodel: For priming the ol' vocal cords, yodel in Spanish during classercises 1-5. Lunchroom duty and recess duty are also acceptable venues.
The Nod and Jerk: Head-bob your way to wakefulness during those long afterschool faculty meetings. Note: this is an endurance Classercise move and is not appropriate to combine with the Listenup Yodel.
And it's JUST THAT EASY.
*This is a real thing, I hear. Take care of your bladders, people.
**This is all made up and not real. Please consult your doctor before starting this or any other imaginary exercise program.
This month on Spanish Classroom
Every year, Americans around the nation get together to celebrate Hispanic Heritage Month from September 15th through October 15th. The contributions Hispanic Americans have made to the United States are endless and inspiring, and they have had a profound and positive impact on our county.
Frida Kahlo

By Angela Padrón Frida Kahlo is a famous Mexican artist whose work and life is still...
2016

2015

2014

2013

2012

2011