¡Vamos a poner el pesebre! - Resources for your Spanish Classroom
Dec 12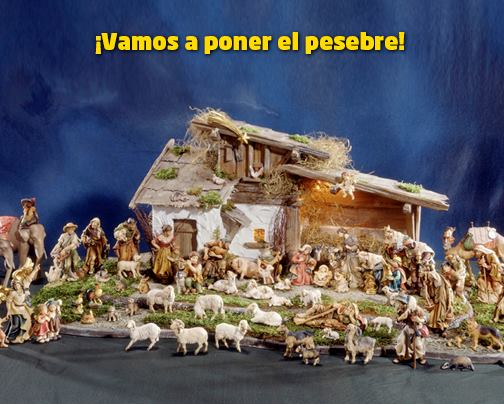 Comparte con tus alumnos las diferentes tradiciones que hay en los países hispanohablantes en esta época del año: En varios países latinoamericanos, en la temporada navideña existe la costumbre de decorar la casa con el pesebre o nacimiento. Esta costumbre fue traída por los españoles. En España recibe el nombre de Belén.
This month on Spanish Classroom
As enthusiasts of the Spanish language and Hispanic Culture, this month we will be exploring the Spanish-speaking world: its people, its cities, its regions, and its cultures. Join us as we explore with Español Santillana.
2017

2016

2015

2014

2013

2012

2011