¡Vamos a leer! Conoce a Miguel de Cervantes - Resources for your Spanish Classroom
Apr 22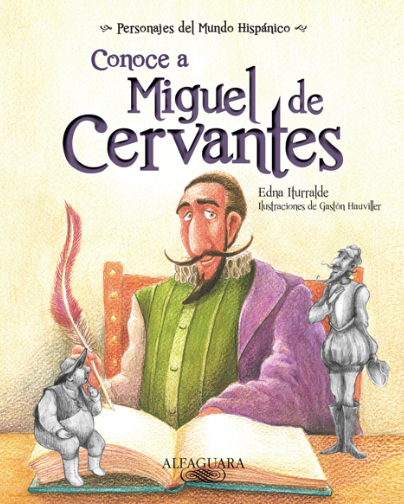 Miguel de Cervantes escribió hace ya cuatro siglos una novela de aventuras magnífica que todavía se lee y se estudia en muchos países y es considerada la obra más importante que se ha escrito en español: Don Quijote de la Mancha. La vida misma de este talentoso escritor parece una novela de aventuras: fue soldado y cobrador de impuestos, y pasó años en la cárcel… ¿Quieres conocer a Miguel de Cervantes? ¡Abre este libro y empieza a leer!
Para ver el eBook haz clic aquí.
This month on Spanish Classroom
Every year, Americans around the nation get together to celebrate Hispanic Heritage Month from September 15th through October 15th. The contributions Hispanic Americans have made to the United States are endless and inspiring, and they have had a profound and positive impact on our county.
Los sonidos y las letras

Cuando hablamos, pronunciamos sonidos. Los sonidos sirven para distinguir palabras, como por...
2016

2015

2014

2013

2012

2011