Bilingüe by Alma Flor Ada's "Todo es canción" - Resources for your Spanish Classroom
Feb 14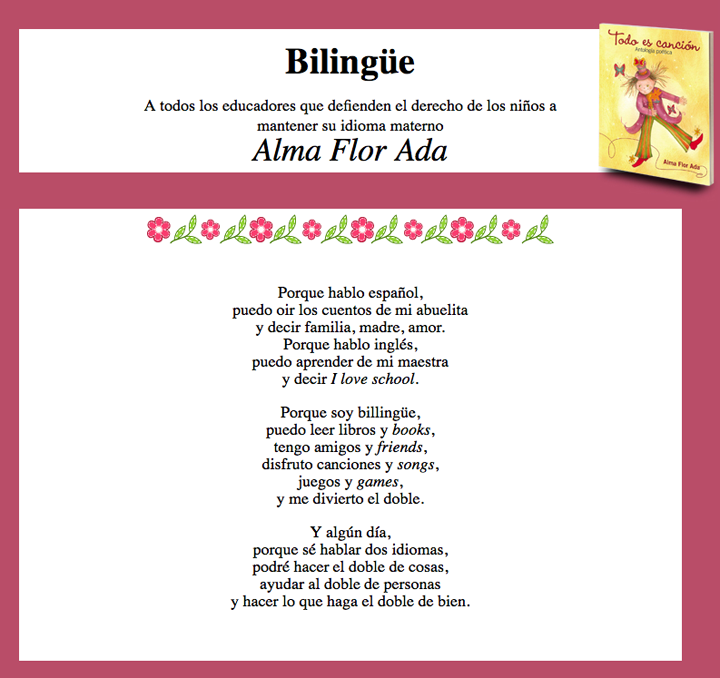 Todo es canción: Antología poética
This delightful book gathers a selection of the most notable poems written by Latina writer, teacher, and passionate advocate for bilingual and bicultural education in the US, Alma Flor Ada. This anthology is a fundamental tool for teachers who rely on imagination, play, and creativity to expand concepts and to enrich students' vocabulary. It is organized by curriculum themes. Some of the themes are the parts of the body, numbers, vowels, family, animals, the city and the countryside, food, nature, and bilingualism.
This month on Spanish Classroom
Every year, Americans around the nation get together to celebrate Hispanic Heritage Month from September 15th through October 15th. The contributions Hispanic Americans have made to the United States are endless and inspiring, and they have had a profound and positive impact on our county.
Los sonidos y las letras

Cuando hablamos, pronunciamos sonidos. Los sonidos sirven para distinguir palabras, como por...
2016

2015

2014

2013

2012

2011