Student Placement, Placement Tests, Credit-by-Examination, and Credits for Graduation: Part 1 - Resources for your Spanish Classroom
Jan 21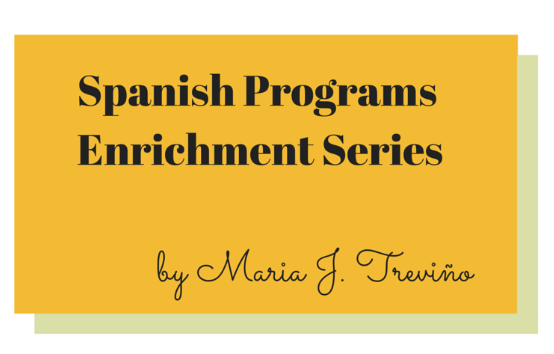 Let's revisit the possible student placement scenarios for students studying Spanish. Students that completed a Spanish learning sequence in elementary grades and continue their Spanish studies in middle school may be evaluated at the end of their elementary sequence to determine their language proficiency. The elementary teacher may use summative evaluations from the most current year, refer to the student's elementary portfolio, or the school may develop a placement test that assesses the student's communication skills in order to determine his/her proficiency level. Whichever method is used, it is highly recommended that students be placed in the appropriate Spanish course in middle school based on their language proficiency. This provides the students the best opportunity for continued success in developing language proficiency and cultural awareness.

If an elementary school does not offer Spanish courses, there are two other options for students entering middle school:
1) If students entering middle school do not have a Spanish-speaking background, the students begin with Spanish 1 in middle school.

2) If there are Spanish-speaking students entering middle school, but they did not take elementary Spanish courses, it is recommended that students be tested and placed in the correct Spanish course in middle school. It may be a Spanish for Spanish-speakers class (preferable) or if students are combined with non-Spanish-speakers in the same class, place Spanish-speakers in a higher level of Spanish based on their assessed language skills.

These are some of the scenarios for placement of students in appropriate Spanish classes. Which of these scenarios reflect your school population?
María J. Fierro-Treviño
Instructional Specialist, Northside Independent School District, San Antonio, TX. (Retired)
Director for Languages other than English, Texas Education Agency (Retired)
This month on Spanish Classroom
Every year, Americans around the nation get together to celebrate Hispanic Heritage Month from September 15th through October 15th. The contributions Hispanic Americans have made to the United States are endless and inspiring, and they have had a profound and positive impact on our county.
Frida Kahlo

By Angela Padrón Frida Kahlo is a famous Mexican artist whose work and life is still...
2016

2015

2014

2013

2012

2011