‎#SpanishClassroomActivities‬: Roba la vaca - Resources for your Spanish Classroom
Dec 21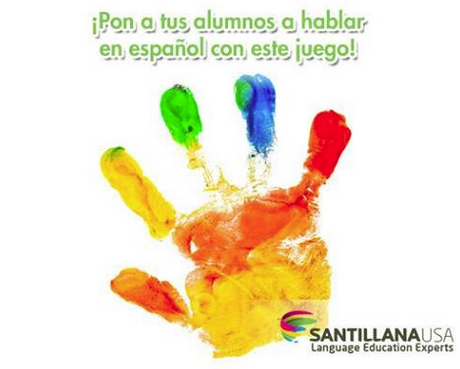 To play this game, choose a student to be the guardian. This student stands guard by a small stuffed animal while blindfolded. The rest of the class chants "Roba la vaca" while someone chosen at random steals the stuffed animal and hides it. The student standing guard gets to ask three questions (in Spanish) about who stole it. With the information obtained through questioning, he/she must guess who stole the stuffed animal by saying "X tiene la vaca." If the student guesses correctly a new student must come to the front and stand guard. To give this game a twist, and give your students an opportunity to use different vocabulary, you can also have the guardian guess where they hid the stuffed animal instead of who stole it.
This month on Spanish Classroom
Every year, Americans around the nation get together to celebrate Hispanic Heritage Month from September 15th through October 15th. The contributions Hispanic Americans have made to the United States are endless and inspiring, and they have had a profound and positive impact on our county.
Los sonidos y las letras

Cuando hablamos, pronunciamos sonidos. Los sonidos sirven para distinguir palabras, como por...
2016

2015

2014

2013

2012

2011