A Must-Have Poetry Anthology by
F. Isabel Campoy!



Poesía eres tú
(Poetry is You)
F. Isabel Campoy
Illustrated by Marcela Calderón
---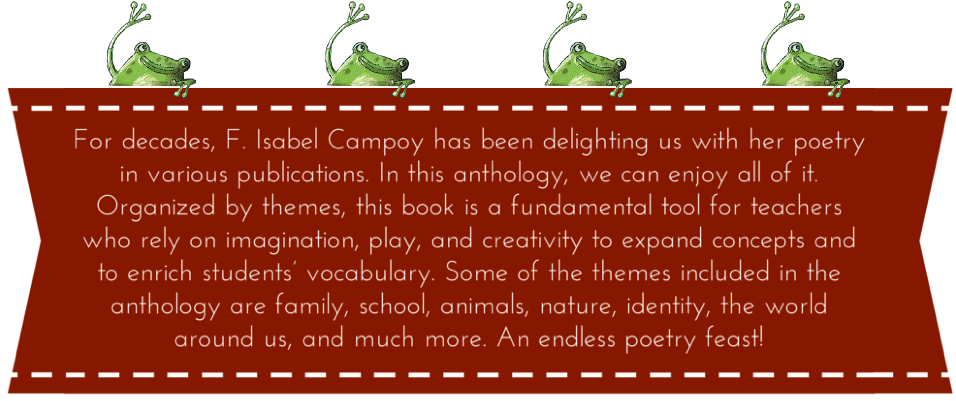 ---
About the Author

F. Isabel Campoy is a renowned Latina author of numerous children's books. Her publications include works of poetry, theater, stories, biographies, songs, and art. She has worked extensively as a translator and supporter of bilingual education in the United States. Along with Alma Flor Ada, she has co-authored the series Stories to Celebrate and Gateways to the Sun. She has received several literary awards and is a contributing member of the North American Academy of the Spanish Language.
---
About the Illustrator

Marcela Calderón grew up in San Nicolás, Argentina, and later lived in Buenos Aires. She studied flute in the Carlos López Buchardo National Conservatory of Music and worked in music for several years. However, she is also an illustrator by vocation and she loves to write. She has collaborated on various textbook, children's book, and young adult book publications, both in Argentina and in other countries. Each month she contributes to the children's magazine La Valijita Billiken.
---
To learn more about this title, click here to contact a representative.