Santillana Author Presents "Ruedas y el enigma del campamento MT" - Resources for your Spanish Classroom
Apr 15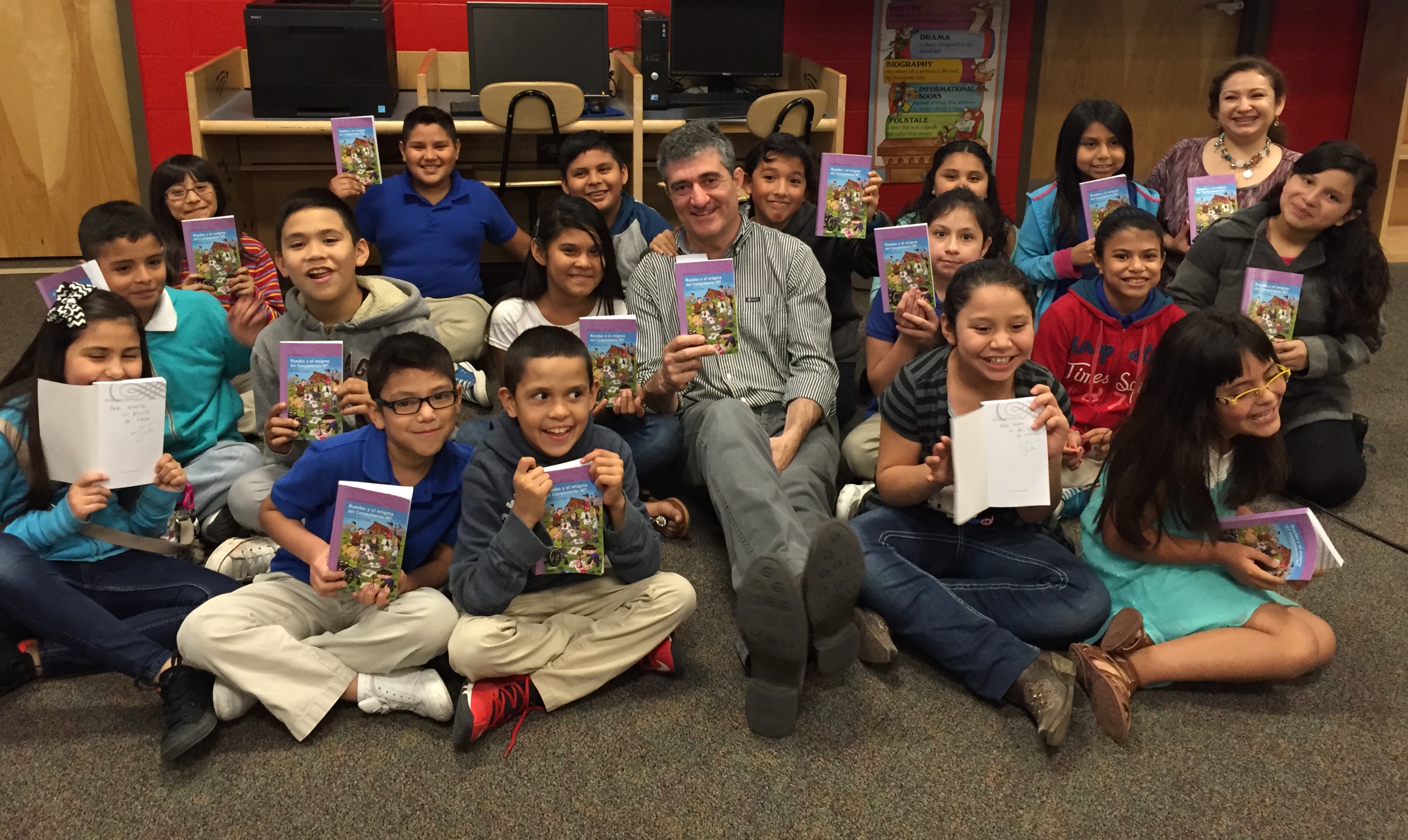 Guillermo Fesser, renowned radio talk show personality from Spain, recently presented at a North Texas Bilingual Conference (BEAM) in the Dallas/Fort Worth area for teachers and administrators, where he shared the benefits of incorporating technology into the Spanish reading classroom using his book Ruedas y el enigma del Campamento MT. He also delighted bilingual students from the Rio Grande Valley and San Antonio area in grades 2-7 with his funny stories, word plays, videos of Aniceto and Ruedas (the main characters of his book), and role plays. In one Northside ISD school in San Antonio he presented to 300 students, with teachers, a mayoral candidate, and the Superintendent of the district all in the audience. Needless to say the week touring Texas with Guillermo was a huge success and he now has a much larger fan base!
This month on Spanish Classroom
Every year, Americans around the nation get together to celebrate Hispanic Heritage Month from September 15th through October 15th. The contributions Hispanic Americans have made to the United States are endless and inspiring, and they have had a profound and positive impact on our county.
Frida Kahlo

By Angela Padrón Frida Kahlo is a famous Mexican artist whose work and life is still...
2016

2015

2014

2013

2012

2011