Roberto Clemente, un orgullo latino - Resources for your Spanish Classroom
Oct 02
Celebrar nuestra herencia hispana es recordar y festejar a todas aquellas personas que han sido un ejemplo de vida, de perseverancia y de disciplina para las futuras generaciones. Una de esas personalidades que se ganó el respeto de todos nosotros fue el querido beisbolista, Roberto Clemente. Su labor deportiva y humanitaria le valieron un lugar en el prestigioso Salón de la Fama del Béisbol, convirtiéndose de esta manera en el primer latinoamericano que ingresó a este prestigioso salón.
Clemente nació en la ciudad de Carolina, Puerto Rico en 1934. Proveniente de una nuemeroa familia obrera, Clemente era el menor de siete hermanos y desde edad temprana comenzó a mostrar su talento y actitud deportiva practicando atletismo. Sin embargo, el béisbol cautivó al joven atleta y ya en 1954 firmaba su primer contrato deportivo para jugar con los Dodgers de Brooklyn. Este mismo año, Clemente fue adquirido por los Piratas de Pittsburg, equipo en el que se destacaría y tendría una larga y destacada trayectoria deportiva las Grandes Ligas.
La década del 60 fue excepcional en la vida del pelotero puertorriqueño. Luego de ganar con los Piratas la Serie Mundial de 1960, Clemente fue invitado al Juego de las Estrellas en 1961. Este reconocimiento lo llenó de orgullo y este mismo año le fue otorgado uno de los cuatro títulos individuales que recibiría durante su trayectoria deportiva. Por la solidez de su juego ocupando la posición de jardinero derecho y la efectividad de su bateo lograron fue nombrado el jugador más valioso de la temporada en 1966. Es por ello que para muchos periodistas y analistas de béisbol, Roberto Clemente es el mejor jugador en su posición en la historia de las Grandes Ligas.
Sus hazañas en el campo de bateo no fueron más importantes que su labor solidaria y filantrópica. Además de haber vivido y padecido la segregación racial en los Estados Unidos, Clemente tuvo que enfrentar la discriminación social ser puertorriqueño. Sin embargo, su humanidad no se vio afectada por tales contratiempos y se convirtió en un mentor para los jóvenes peloteros que ingresaban a las Grandes Ligas. De igual forma, durante los descansos de post-temporada, Clemente ofrecía cursos y prácticas de béisbol en su natal Puerto Rico. También participaba en academias deportivas que preparaban a los jóvenes talentos puertorriqueños. No se puede dejar mencionar su labor humanitaria para con los más necesitados: participaba en recaudaciones de fondos para las familias desfavorecidas y hacía cuantiosas donaciones para ayudar aquellos que carecían de recursos.
Fue en 1972 cuando participaba en una labor solidaria que encontró la muerte. Nicaragua había sufrido los devastadores efectos de un terremoto[1] y Clemente quiso viajar personalmente a Managua para distribuir las donaciones que había recolectado. Poco después de despegar del aeropuerto de San Juana, el avión en que viajaba el beisbolista se estrelló en el mar. Aunque su cuerpo nunca pudo ser rescatado, esta tragedia sacudió al mundo del béisbol e inmediatamente los comisionados de la liga iniciaron los trámites para Roberto Clemente fuera incluido en el Salón de la Fama del Béisbol. De forma expedita, el nombre de Clemente ingresó a la lista de los jugadores más valiosos de este deporte tan popular en los Estados Unidos. En su nombre se entregan premios que reconocen la dedicación de deportistas destacados. Para los aficionados del béisbol en Puerto Rico y en Pittsburg el nombre de Roberto Clemente es venerado y recordado con mucho afecto cada 18 de septiembre.
Roberto Clemente fue y es un orgullo de nuestra comunidad latinoamericana en los Estados Unidos. Fue y es un ejemplo de la tenacidad, la constancia y la humanidad a seguir para las jóvenes generaciones de beisbolistas.
Próximamente...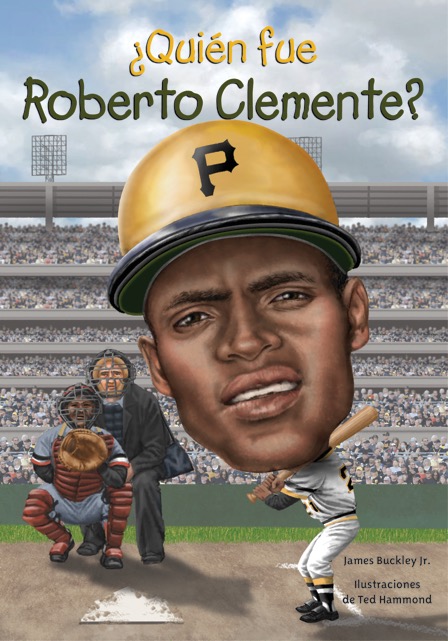 ---
[1] Hoy conocemos que este fue el terremoto más potente en la historia sismológica de la nación centroamericana.
This month on Spanish Classroom
Every year, Americans around the nation get together to celebrate Hispanic Heritage Month from September 15th through October 15th. The contributions Hispanic Americans have made to the United States are endless and inspiring, and they have had a profound and positive impact on our county.
Los sonidos y las letras

Cuando hablamos, pronunciamos sonidos. Los sonidos sirven para distinguir palabras, como por...
2016

2015

2014

2013

2012

2011