¡Pura vida! - Resources for your Spanish Classroom
Jul 06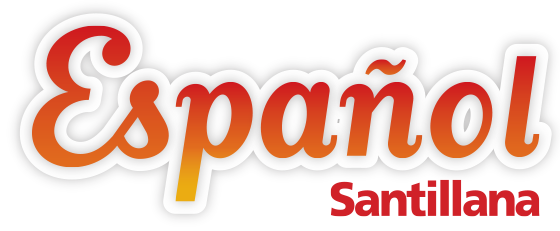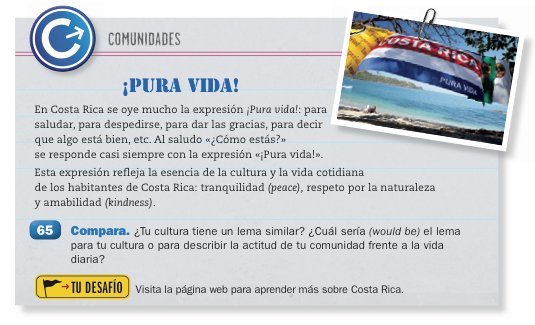 Español Santillana High School Level 2 Activity
¡Pura vida!
¡Pura vida! is a Costa Rican expression that expresses the idea of something being cool. In the Spanish-speaking world, each country has its own set of expressions to express this idea. Some examples include, ¡qué padre! in Mexico, ¡qué guay! in Spain, ¡bárbaro! in Argentina, ¡qué bacán! in Colombia, and ¡chévere! in Venezuela.
This month on Spanish Classroom
Every year, Americans around the nation get together to celebrate Hispanic Heritage Month from September 15th through October 15th. The contributions Hispanic Americans have made to the United States are endless and inspiring, and they have had a profound and positive impact on our county.
2016

2015

2014

2013

2012

2011