Proyecto: "Un hispano famoso" - Resouces for your Spanish Classroom
Sep 19
Activity for Middle School Level 1B
and High School Level 1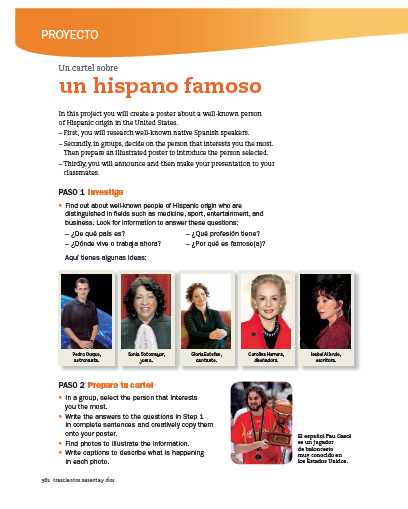 To download & print worksheet click here.
Here is a cool project you can do to get kids involved in Hispanic Heritage Month. This project is from Español Santillana Middle School level 1B and High School level 1, but you might find it useful for a wide variety of levels. We would love to hear how this project worked out in your class. Also, please share with us other activities you have used in your classroom.
This month on Spanish Classroom
Every year, Americans around the nation get together to celebrate Hispanic Heritage Month from September 15th through October 15th. The contributions Hispanic Americans have made to the United States are endless and inspiring, and they have had a profound and positive impact on our county.
2016

2015

2014

2013

2012

2011