¿Profesión? ¡Feliz viernes! - Resources for your Spanish Classroom
May 10
En la viñeta de Forges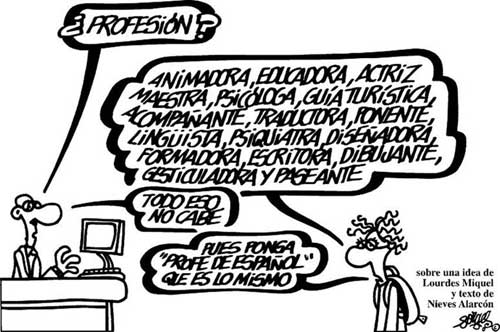 Forges es un cotidiano personaje de los españoles gracias a su sentido del humor, con estilo y personalidad propios. Colaborador habitual del periódico El País, Forges sabe retratar como pocos el lado más divertido (o sarcástico) de la realidad.
This month on Spanish Classroom
April is National Poetry Month! During this time, booksellers, librarians, parents, teachers, and students read, write and analyze poems while recognizing the literary accomplishments of many poets, both past and present.
Earth Day

By Ángela Padrón Each year, Earth Day is celebrated on April 22. The holiday was...
2017

2016

2015

2014

2013

2012

2011