Parque Nacional Sangay - Resources for your Spanish Classroom
Mar 30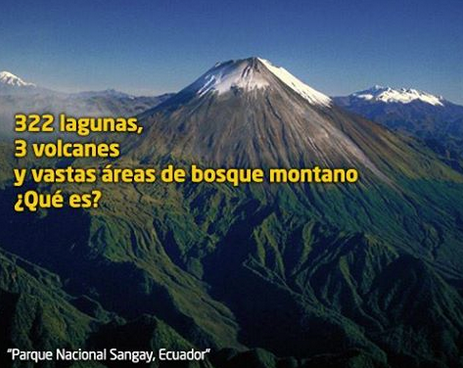 Es el parque nacional Sangay en Ecuador. Cuéntale este dato a tus alumnos y motívalos a realizar un proyecto sobre los volcanes.
This month on Spanish Classroom
"Books and movies are like apples and oranges. They both are fruit, but taste completely different."
- Stephen King
El presente continuo

El presente continuo se emplea para describir o presentar una acción que está en...
2017

2016

2015

2014

2013

2012

2011