Natalicio de José Martí - Resources for your Spanish Classroom
Jan 28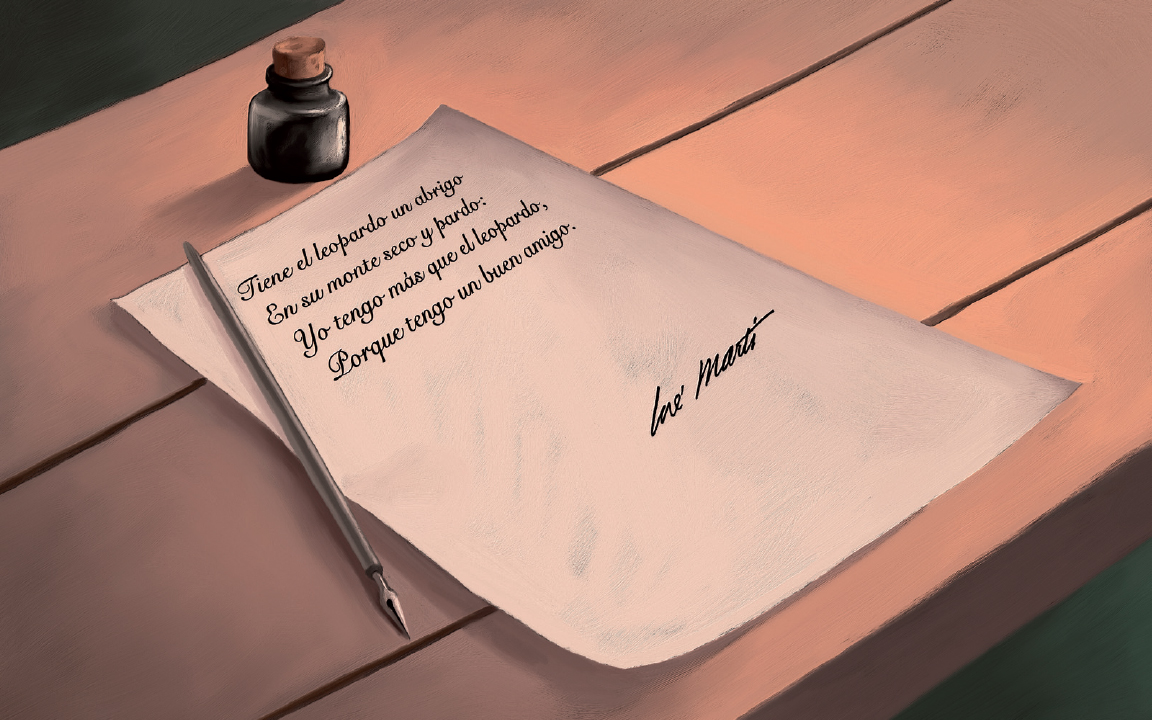 By Evelyn Silva
Este 28 de enero se cumplen 162 años del nacimiento de José Julián Martí Pérez. Nacido en el seno de una modesta familia de inmigrantes españoles en la calle de Paula, en la Ciudad de La Habana, Martí desde temprana edad mostró un gran amor por su patria, por su gente y por la libertad de Cuba. Incansable soñador, maestro y revolucionario, José Martí dedicó la mayor parte de su vida a la lucha por la independencia de su querida patria.
Desde muy joven, Martí mostró sus ideales revolucionarios y con apenas dieciséis años fue condenado a prisión por haberle escrito una carta a un compañero de clases que se había alistado como voluntario en el ejército español. Durante el tiempo que pasó en la cárcel se vio forzado a trabajar más de doce horas diarias en las canteras de San Lázaro. Al poco tiempo sería desterrado de la isla y partiría hacia España. En 1871 se publica por primera vez, en España, su obra El presidio político en Cuba, documento que sirvió para exponer al mundo las injusticias y los horrores que vivió y presenció durante su encarcelamiento.
En Madrid se graduó de Licenciado en Derecho Civil y en Filosofía y Letras mientras seguía realizando su labor revolucionaria e ideológica. Estando en Europa visita París y luego viaja a New York. Su peregrinaje lo llevó a conocer México y Guatemala. Su regreso a Cuba tuvo lugar en 1878 pero en 1879 fue nuevamente deportado de Cuba y se radicó en Nueva York. Durante su estancia en esta ciudad su actividad política e independentista se intensificó y su nombre se hizo conocido por toda Latinoamérica.
En la década de 1880-1890, Martí se dedicó a reorganizar a los revolucionarios cubanos que estaban en exilio. En el año 1891, después de participar en la Conferencia Internacional Americana, sale a luz el ensayo literario Nuestra América, publicado en Nueva York el 30 de enero de ese mismo año. Su labor política alcanzó su máximo esplendor con la fundación del Partido Revolucionario Cubano en 1892.
Entre 1890-1895, Martí viaja por varios países de América Latina y por ciudades norteamericanas. Su objetivo era unir a los diferentes líderes revolucionarios cubanos y con ellos emprender una nueva contienda armada en Cuba. En su recorrido por América logró a reunir a jóvenes patriotas con varios líderes que habían participado en la primera guerra por la independencia de Cuba. De la misma manera, logró satisfactoriamente recolectar dinero, armas y otros recursos necesarios para comenzar su lucha por Cuba. Logró su objetivo, y el 24 de febrero de 1895, comenzaría la gesta por la independencia de Cuba. Desafortunadamente, a solo tres meses de iniciada la contienda independentista, su voz se apagó el 19 de mayo de 1895 tras caer en una emboscada del ejército español.
Martí fue un luchador incansable, un orador prodigioso y un patriota genuino. Su corta y turbulenta vida nos dejó un legado invaluable para el pensamiento latinoamericano. Su visión antiimperialista le valió el reconocimiento de todo un continente y su discurso revolucionario incomodó a muchos presidentes que vieron tambalearse sus gobiernos. Por toda su obra revolucionaria, en Cuba, José Martí es conocido como "el apóstol de la independencia" y su imagen adorna miles de parques, plazas y recintos gubernamentales de toda la isla. Su vida y su obra fueron, son y serán un ejemplo digno de imitar.
This month on Spanish Classroom
"Books and movies are like apples and oranges. They both are fruit, but taste completely different."
- Stephen King
It's Christmas Time!

By- Angela Padrón When most people today think of Christmas, symbols like trees,...
2017

2016

2015

2014

2013

2012

2011