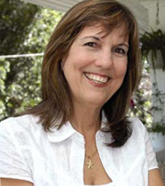 Georgina Lázaro León
Our featured author was born in San Juan, Puerto Rico. She studied to be a teacher and taught at several different grades until she became a mother and decided to stay home with her children. Then she started to write for kids. Several
of her poems and nursery rhymes have been made into songs. She is one of the authors of "Historical Figures of the Hispanic World" (Conoce a…).
She has received many awards and honors. One of the most outstanding among them is an honorable mention for the Pura Belpré Award in 2010.
Titles by Georgina: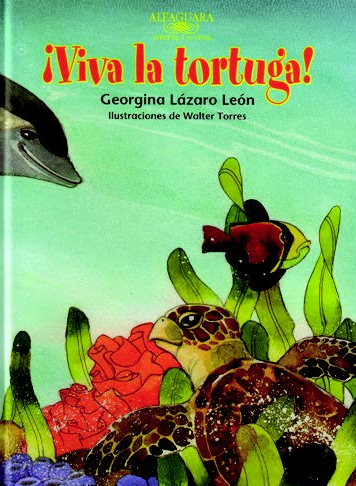 ¡Viva la Tortuga!
The turtle in this story will take us on a journey necessary
for the survival of her species. With her, we will
cross the ocean until we reach the beach where
she will lay her eggs. From her efforts, many new
little turtles will grow up and continue the cycle begun
by their mother. This is a beautiful and poetic
story that will help readers understand the importance
of protecting endangered species.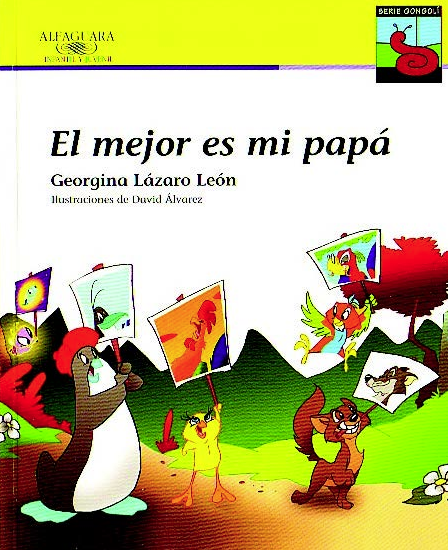 El mejor es mi papá
This is warm and loving tale about relationships between
father and child. In a kingdom far, far away,
a time and place has been set to choose the best
father of all. In verses, each one of the animals,
from a chick to a firefly, from a frog to a penguin,
tells why their candidate is the best one. Find out
the reasons why everyone's father is the best in the
world.
Conoce a Pablo Neruda
Pablo Neruda was a senator, a consul, an ambassador,
a scholar, and one of the most famous poets
in the world. But even though he was a very important
man, he never forgot his inner child. Neruda
collected books and other objects as if they were
toys; he used to paint a moustache on his face using
burnt cork; he loved birds, and, one time, he
even tamed a mongoose…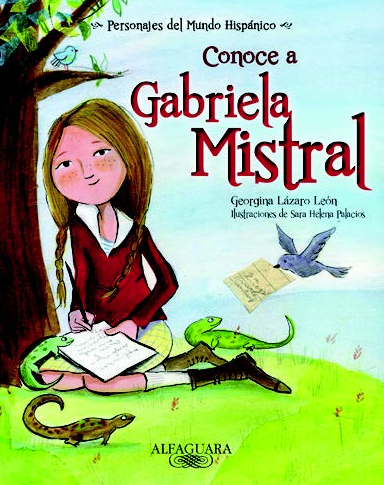 Conoce a Gabriela Mistral
A quiet, shy, and humble little girl grew up to become
a very important writer. How important was
she? She was the first Latin American writer to receive
the Nobel Prize in Literature, the most prestigious
award given to writers in the world!