Me llamo José Miguel, no Joe, no Mike - Resources for your Spanish Classroom
By Spanish Classroom
3373 Views
Oct 09
By Alma Flor Ada & F. Isabel Campoy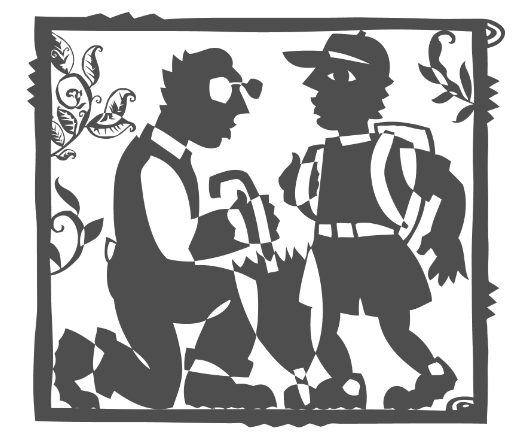 Me llamo José
Miguel, no Joe,
no Mike
Soy cubano y nicaragüense.
Vivo en Tampa, en Florida
Soy latino.
"Adiós, José Miguel.
Que tengas un buen día, hijo.
Aprende mucho. Todo lo que puedas".
Como todos los días,
mi abuelo viene hasta la puerta
a despedirme,
y, como todos los días,
me da consejos.
Dice que hubiera querido hacer lo mismo
por su hijo, mi padre.
Grandes nubarrones cubren el cielo,
así que corro.
La escuela no está lejos
pero la lluvia puede empezar en cualquier momento.
Aquí en Florida el cielo
cambia de azul a negro en un instante
y te empapa
antes de que te des cuenta de que está lloviendo.
Roger me alcanza
antes que la lluvia.
Hubiera preferido empaparme.
Me golpea la espalda,
fingiendo que es un gesto de amistad
pero asegurándose de que me duela.
"¿Has hecho muschos tacos hoy,
Miguuuel?", me pregunta.
"¿Qué les pones?
¿Carne de perro?"
Se ríe y me deja en paz
porque ya estamos en la escuela
y Mr. Tate está de pie
en el patio
observándonos.
Desde que abrió
la nueva taquería
Miguel's Tacos,
a dos cuadras de la escuela,
los chicos no paran de burlarse.
Antes repetían
"No way, José."
Ahora las burlas son sobre los tacos.
"Sería más fácil",
no se cansa de repetir Mr. Tate,
"si los dejaras llamarte Joe o Mike.
Te ayudaría a que te acepten".
Ayer me cansé
de sus palabras.
"¿Sabe quién es Cervantes,
Mr. Tate?", le pregunté cortésmente.
"¿Don Miguel de Cervantes?
¿O Miguel de Unamuno?
¿O Miguel Hernández?
Investigue quiénes son, Mr. Tate".
Tuve mucho cuidado
de usar un tono suave, palabras corteses.
"Búsquelos en Google.
Y sabrá por qué no puedo llamarme Mike".
Creo que lo impresioné.
No creo que vuelva a repetirme
ese asunto de Mike.
Aunque la verdad es que
no me llamaron Miguel
por Miguel de Unamuno,
ni por Miguel Hernández,
ni por Cervantes.
Me dieron
el nombre de mi abuelo,
José Miguel Martínez,
que nunca ha escrito una palabra,
pero cada mañana
me acompaña hasta la puerta
para despedirme
y decirme que aprenda mucho.
Por eso no seré Joe
ni Mike.
A pesar de todos los Rogers del mundo,
seré José Miguel Martínez.
Cubano, a mucha honra.
Para servirle.

This month on Spanish Classroom
"Books and movies are like apples and oranges. They both are fruit, but taste completely different."
- Stephen King
It's Christmas Time!

By- Angela Padrón When most people today think of Christmas, symbols like trees,...
2017

2016

2015

2014

2013

2012

2011