Maestro de maestros - Resources for your Spanish Classroom
May 20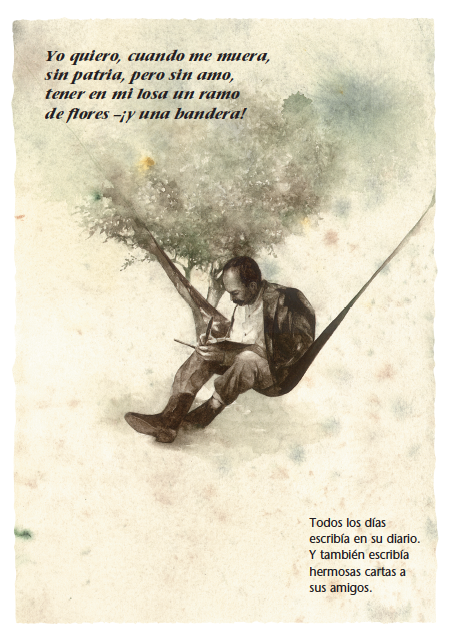 Caminos de Alma Flor Ada y F.Isabel Campoy
"Quien dice educar, ya dice querer", esas fueron las palabras del Apóstol, José Martí. Hoy día 19 conmemoramos un año más de su caída en combate en Dos Ríos en 1895 y no hay mejor manera de homenajearlo que recorriendo su trayectoria como maestro y educador.
José Martí nació en La Habana el 28 de enero de 1853. Con apenas 9 años y tras presenciar el castigo feroz que le proveían a un esclavo, Martí se convirtió en un joven comprometido con la lucha de los desposeídos. Su espíritu antiesclavista e independentista, marcó toda su trayectoria como educador, poeta y líder revolucionario.
Aunque muchos historiadores y críticos afirman que Martí se inició en el magisterio durante su exilio en Madrid a partir 1871, no fue hasta 1877 que se oficializó su labor como maestro cuando se trasladó a Guatemala. Martí impartió clases de la literatura en la Escuela Normal dirigida por José María Izaguirre, un independentista cubano que había participado en la Guerra de los Diez Años. Al poco tiempo, fue nombrado profesor de Literatura e Historia de la Filosofía en la Universidad Central.
Martí regresó a Cuba en 1878 donde continuó ejerciendo el magisterio en el colegio habanero Casa de Educación. Poco después viajó a Venezuela y en 1881 se estableció en Caracas. Allí ofreció clases de Gramática y de Literatura Francesa en el colegio Santa María. Al poco tiempo, Martí parte hacia Nueva York y continuó su carrera como profesor de español en la Escuela Central Superior donde impartía clases para adultos y trabajadores jóvenes.
En poco menos de 20 años, Martí había ejercido el magisterio en cuatro países de la región. Su devoción por la educación lo llevó a expresar: "La educación es el único medio de salvarse de la esclavitud". Educación y libertad, siempre fueron elementos recurrentes en el ideario martiano y hoy en día sus palabras tienen una fuerza incalculable. La educación requiere sacrificio y entrega, pero es la vez un oficio de gratifica y es un acto de amor.
Recordemos hoy al Maestro, en día de muerte, y homenajeemos a todos aquellos educadores que cada día siembran en el corazón de cada alumno la curiosidad y el conocimiento porque "ser culto es el único modo de ser libre".
This month on Spanish Classroom
"Books and movies are like apples and oranges. They both are fruit, but taste completely different."
- Stephen King
It's Christmas Time!

By- Angela Padrón When most people today think of Christmas, symbols like trees,...
2017

2016

2015

2014

2013

2012

2011