¡Llegó la primavera! Celebremos con un poema de Alma Flor Ada - Resources for your Spanish Classroom
Mar 26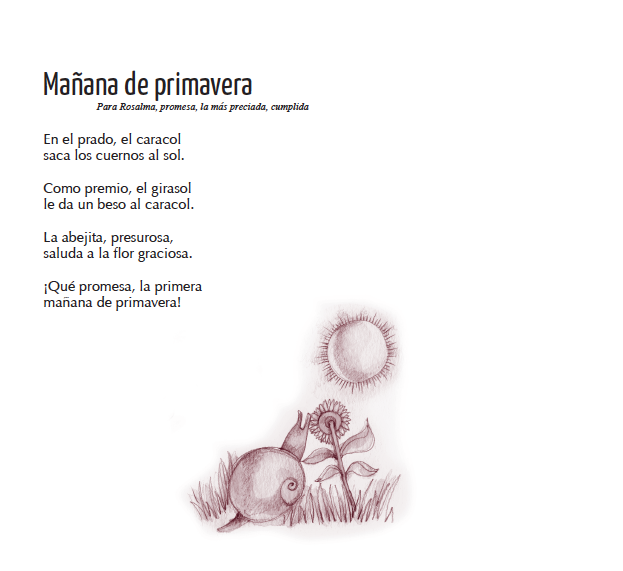 Para descargar el poema haz clic aquí.
Mañana de primavera pertenece a la antología poética "Todo es canción", que reúne la producción poética más destacada de Alma Flor Ada, escritora y maestra latina, defensora apasionada de la educación bilingüe y bicultural en EE.UU. Organizada por temáticas escolares, esta antología constituye un recurso fundamental para el maestro que utiliza los vehículos de la imaginación, el juego y la creatividad para ampliar conceptos y enriquecer el vocabulario de sus estudiantes. Los temas incluyen partes del cuerpo, números, vocales, la familia, animales, el campo y la ciudad, comida, la naturaleza, el bilingüismo, y más.
This month on Spanish Classroom
Every year, Americans around the nation get together to celebrate Hispanic Heritage Month from September 15th through October 15th. The contributions Hispanic Americans have made to the United States are endless and inspiring, and they have had a profound and positive impact on our county.
Frida Kahlo

By Angela Padrón Frida Kahlo is a famous Mexican artist whose work and life is still...
2016

2015

2014

2013

2012

2011