¡Llegó la primavera! Celebremos con un poema de Alma Flor Ada - Resources for your Spanish Classroom
Mar 26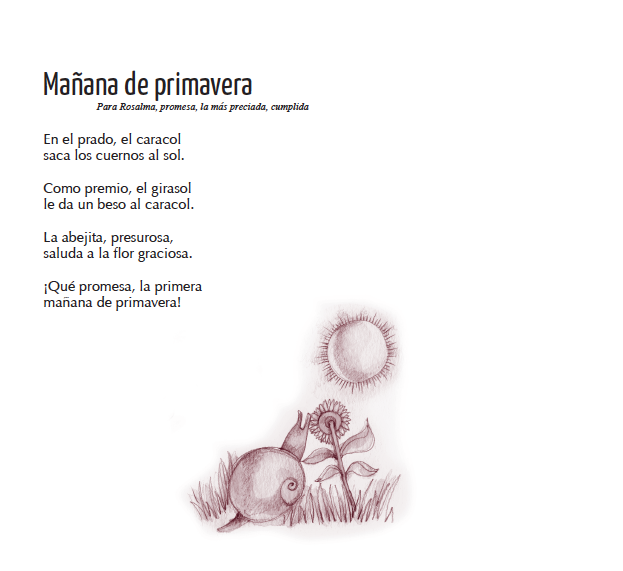 Para descargar el poema haz clic aquí.
Mañana de primavera pertenece a la antología poética "Todo es canción", que reúne la producción poética más destacada de Alma Flor Ada, escritora y maestra latina, defensora apasionada de la educación bilingüe y bicultural en EE.UU. Organizada por temáticas escolares, esta antología constituye un recurso fundamental para el maestro que utiliza los vehículos de la imaginación, el juego y la creatividad para ampliar conceptos y enriquecer el vocabulario de sus estudiantes. Los temas incluyen partes del cuerpo, números, vocales, la familia, animales, el campo y la ciudad, comida, la naturaleza, el bilingüismo, y más.
This month on Spanish Classroom
"Books and movies are like apples and oranges. They both are fruit, but taste completely different."
- Stephen King
It's Christmas Time!

By- Angela Padrón When most people today think of Christmas, symbols like trees,...
2017

2016

2015

2014

2013

2012

2011