La tomatina de Buñol - Resources for your Spanish Classroom
Aug 26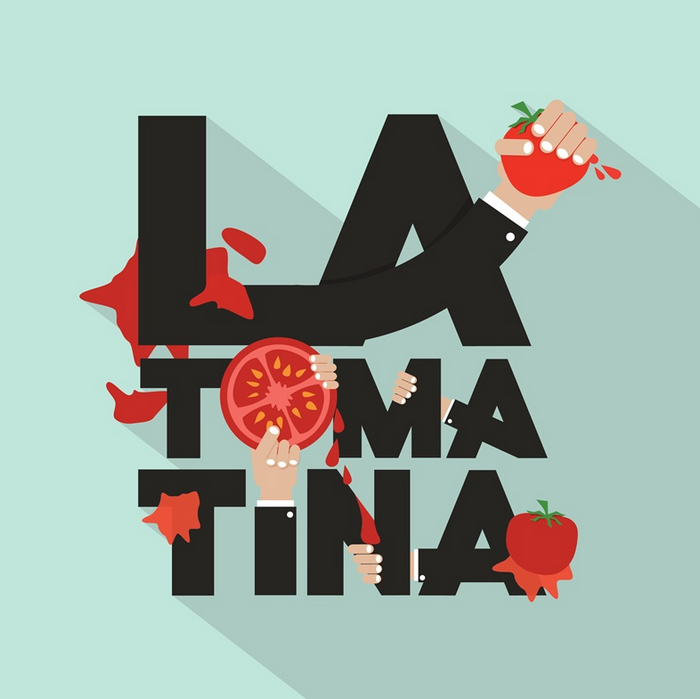 Entre el sinfín de actividades que tienen lugar durante el verano en España, una de las celebraciones más coloridas y "sabrosas" es la tomatina de Buñol. Buñol, una pequeña ciudad perteneciente a la comunidad valenciana, tiñe sus calles de rojo durante el último miércoles de agosto. Los lugareños y visitantes disfrutan de diversos actos culturales y gastronómicos durante esa semana pero el evento principal es la "batalla de tomates" que tiene lugar en la plaza principal. Y te preguntarás, ¿qué es la tomatina?
Como bien su nombre lo indica, la tomatina no es más que una "batalla de tomates" en la que los participantes se arrojan tomates los unos a los otros. La historia de este peculiar encuentro bélico data de los años cuarenta y aunque hay muchas versiones sobre el origen de la misma, todas coinciden en que esta fiesta popular fue un acto fortuito y que a pesar de los años transcurridos es una tradición que se ha mantenido viva, atrayendo a miles de visitantes de todas partes del planeta.
La noche anterior a la celebración muchos camiones cargados con más de 150000 tomates empiezan a depositar el preciado producto en diferentes sitios de la Plaza del Pueblo. Los tomates que se usan durante la tomatina son transportados desde Xilxes donde, durante todo el año, son cultivados especialmente para esta celebración tradicional. A la mañana siguiente, la fiesta comienza alrededor de las diez cuando las personas se congregan en la plaza principal para jugar al "palo jabón" un entretenido juego parecido a la cucaña[1]. Poco después, cerca del mediodía, el estallido de un cohete es la señal inconfundible de que la batalla campal está por ser iniciada. Inmediatamente cerca de veinte mil participantes se enfrascan en una roja y "jugosa" batalla que dura poco más de una hora.
Para participar en la batalla los contendientes deben seguir varias reglas entre las que se encuentran la disciplina, es decir, comenzar y terminar de arrojar los tomates al sonido de los petardos. También es imprescindible aplastar los tomates antes de ser tirados y está totalmente prohibido tirar cualquier tipo de objeto que no sean tomates. A los que participan de esta original fiesta se les recomienda que acudan a la misma protegidos con gafas protectoras y guantes. Por supuesto, todos deben estar dispuestos a recibir un incontenible y continuo baño de jugo de tomate. Nuevamente los organizadores del evento hacen detonar un volador y entonces, se da inicio a la limpieza de la ciudad. Los camiones de bomberos, con sus torrentes de agua, bañan las calles adoquinadas de la plaza.
Desde el 2002, la tomatina de Buñol fue declarada "celebración de interés turístico" y desde entonces el evento se ha difundido internacionalmente y miles de turistas curiosos visitan y participan del mismo.
---
[1] La cucaña es un juego que consiste en subir, solamente con las manos y los pies, un poste vertical que ha sido previamente untado en aceite o manteca.
This month on Spanish Classroom
Every year, Americans around the nation get together to celebrate Hispanic Heritage Month from September 15th through October 15th. The contributions Hispanic Americans have made to the United States are endless and inspiring, and they have had a profound and positive impact on our county.
Los sonidos y las letras

Cuando hablamos, pronunciamos sonidos. Los sonidos sirven para distinguir palabras, como por...
2016

2015

2014

2013

2012

2011