La siesta - Resources for your Spanish Classroom
By Spanish Classroom
1383 Views
Nov 27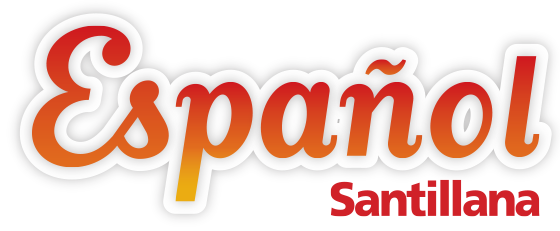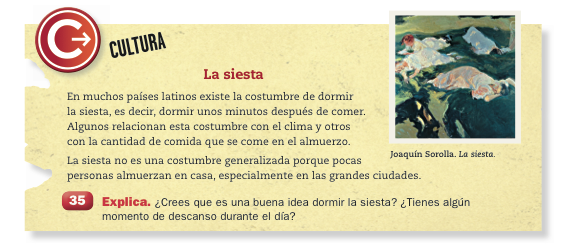 Español Santillana High School Level 2 Activity
La siesta
In Spain, people typically have lunch at 2:00 p.m. In smaller cities and towns, stores and businesses close at lunchtime. Some people return home to eat, while others choose to go to restaurants. Businesses reopen around 5:00 p.m. In larger cities, the siesta is not practiced as frequently and many businesses remain open. Most stores and businesses are closed on Sundays, even in major cities, because it is considered a day of rest.
This month on Spanish Classroom
Every year, Americans around the nation get together to celebrate Hispanic Heritage Month from September 15th through October 15th. The contributions Hispanic Americans have made to the United States are endless and inspiring, and they have had a profound and positive impact on our county.
2016

2015

2014

2013

2012

2011