La reina de la salsa - Resources for your Spanish Classroom
Feb 25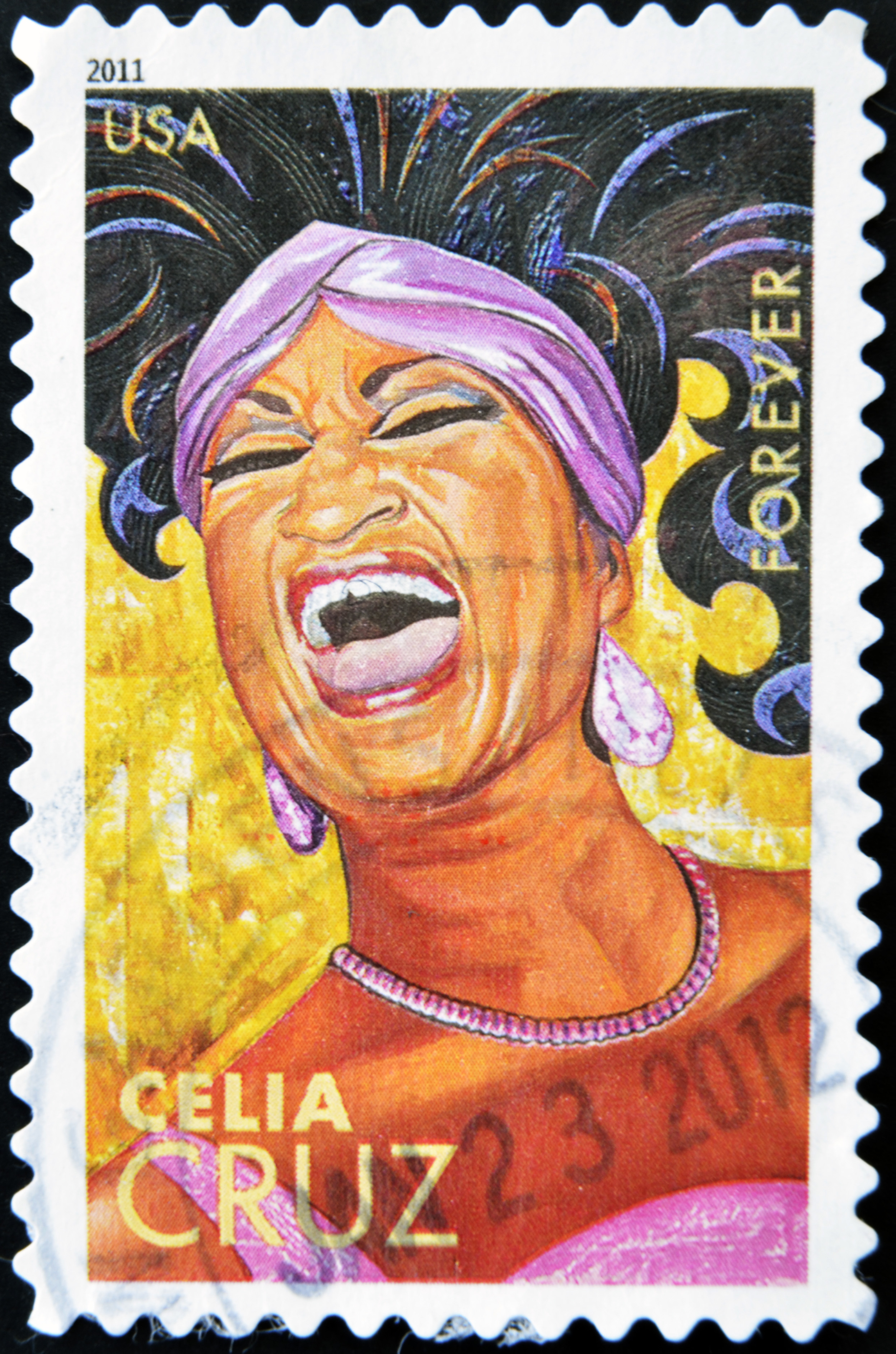 By Evelyn Silva
Para conmemorar el mes de la herencia africana hoy vamos a recordar y recorrer la vida de una de las más grandes exponentes de la música afro-caribeña, Celia Cruz. ¿Quién no ha bailado La vida es un carnaval o quién no se ha contagiado de esa alegría y ese sabor cubano que transmitía la música de Celia?
Celia Cruz nació en el seno de una familia humilde en barrio habanero de Satos Suárez. Contradiciendo a su padre, quien quería que Celia se dedicara al magisterio, la joven ingresó en el Conservatorio Nacional de Música poco antes de terminar su carrera pedagógica. Desde pequeña sentía una inclinación inusitada por la música. Saciaba su curiosidad mirando los bailes y escuchando las orquestas que tocaban en cafés y restaurantes de su barrio. Cantaba canciones de cuna a sus hermanos y, alguna que otra vez, cantaba para los turistas en las calles. La música palpitaba en sus venas y su talento para la interpretación fueron sus armas para conquistar hasta los más exigentes espectadores.
Después de muchas y venidas, Celia tuvo la fortuna de unirse en 1950 a la Sonora Matancera, una agrupación cubana que desde ese entonces contaba con una gran prestigio internacional. Con la Sonora, Celia se da a conocer en todo mundo, viajando por todo el continente americano, conociendo y compartiendo escenario con grandes figuras de la música como Martha Jean Claude y Bobby Capó. Su trabajo con la Sonora se extendería por 15 años, pisando los más disímiles escenarios para llevar el nombre de la música cubana hasta los rincones más insospechados.
El triunfo de la Revolución Cubana marcó la vida de Celia de una manera abrupta y radical. La última vez que pisó suelo cubano fue el 15 de julio de 1960. Nunca más regresaría a su patria, sin embargo, el amor por su tierra y la añoranza de un día volver a pisar suelo cubano se mantuvieron vivos en su pensamiento y en su corazón hasta el día de su muerte.
Celia Cruz no fue solo una cantante de música tradicional cubana. Celia es la exponente más genuina de la música latinoamericana y de la tradición afro-caribeña. En sus canciones y ritmos incorporaba el son, el guaguancó, la guaracha, la rumba, el bolero y la salsa, haciendo gala del mestizaje cultural y racial que caracteriza a la sociedad cubana, como espejo de todo un continente. Su voz fuerte pero melodiosa, su presencia sobre el escenario, su gracia y la fuerza de su interpretación la convirtieron en la artista femenina más conocida y mejor pagada en un mundo dominado laboral por los hombres. Su nombre no es solo un ejemplo de perseverancia sino también de humildad, sacrificio y de orgullo latinoamericano.
This month on Spanish Classroom
Every year, Americans around the nation get together to celebrate Hispanic Heritage Month from September 15th through October 15th. The contributions Hispanic Americans have made to the United States are endless and inspiring, and they have had a profound and positive impact on our county.
Frida Kahlo

By Angela Padrón Frida Kahlo is a famous Mexican artist whose work and life is still...
2016

2015

2014

2013

2012

2011