La RAE presenta la nueva edición del Quijote - Resources for your Spanish Classroom
Nov 21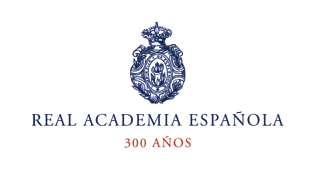 La RAE presenta la nueva edición del
Quijote adaptada por
ARTURO PEREZ-REVERTE para uso escolar

La obra, editada por SANTILLANA, saldrá a la venta el 29 de noviembre
Forma parte de las actividades del tricentenario de la RAE
Una lectura rigurosa, limpia y sin obstáculos de la trama básica que narra la peripecia del ingenioso hidalgo y su escudero

En el año de su tricentenario, y como preludio a las celebraciones del bienio de Cervantes —en 2015 se cumplen cuatro siglos de la aparición de la segunda parte del Quijote y en 2016 se conmemora el 400 aniversario del fallecimiento del autor—, la Real Academia Española rinde homenaje al Quijote académico de 1780, impreso por Joaquín Ibarra, con esta edición popular de El ingenioso hidalgo don Quijote de la Mancha, adaptada para uso escolar por el académico Arturo Pérez-Reverte y publicada en Santillana. La obra incorpora prólogos del propio Pérez-Reverte y de Darío Villanueva, secretario de la RAE y coordinador del programa del III Centenario.

La adaptación de Pérez-Reverte descubre a los lectores la esencia, el corazón del clásico de la literatura universal. Con una impecable labor de revisión, esta nueva edición ofrece por vez primera una lectura lineal de la trama central del Quijote, respetando la integridad del texto fundamental, los episodios principales, el tono y la estructura general de la obra. Esto ha sido posible gracias a una cuidadosa labor de poda de los episodios secundarios y las digresiones que hacían complejo el texto para su uso escolar.

«Hay numerosos Quijotes escolares que consisten en adaptaciones, antologías y reescrituras del texto cervantino. Algunos son muy recomendables, pero en su mayor parte no permiten una lectura rigurosa, limpia y sin obstáculos, de la trama básica que narra la peripecia del ingenioso hidalgo y su escudero. Y cuando se trata de trabajar en colegios con el texto íntegro, las digresiones y relatos insertos en él perturban a veces la aproximación amena, eficaz, que una herramienta educativa o una lectura sencilla pueden reclamar», escribe Pérez-Reverte en el prólogo de esta edición.

La obra incorpora dibujos originales e inéditos, entre ellos, una ilustración de un joven Francisco de Goya que no llegó a incluirse en la edición de 1780. «Lo que ahora se imprime como ilustración del relato cervantino no son las láminas de 1780, sino los originales de los dibujantes —Arnal, Barranco, Brunete, Antonio e Isidro Carnicero, Castillo, Ferro, y Jerónimo Gil—», advierte Darío Villanueva, secretario de la RAE, quien subraya también «el trabajo de adaptación, conforme a las exigencias de la más pura narratividad, que un novelista de tan reconocida maestría como Arturo Pérez-Reverte domina, para casar del modo más efectivo las fábulas novelísticas con el entendimiento de sus lectores, para facilitar los imposibles, allanar las desmesuras y suspender los ánimos, todo con el sano propósito de admirarnos, alborozarnos y entretenernos».

En su prólogo a esta edición, Darío Villanueva recuerda asimismo que la Real Academia Española cumple de esto modo con una antigua cuenta pendiente: el encargo recibido mediante una Real Orden de 12 de octubre de 1912, que confiaba a la corporación «la dirección de dos ediciones del Quijote, una de carácter popular y escolar y otra crítica y erudita"». Esta última se publicó en 2004, a cargo del académico Francisco Rico.

La obra, que saldrá a la venta el 29 de noviembre, se presentará para todo el ámbito de la lengua española en la Feria Internacional del Libro (FIL) de Guadalajara, en México, los días 2 y 3 de diciembre.

La presentación en Madrid se celebrará el 10 de diciembre en la RAE, tal como sigue:

De 11 a 12 h
Rueda de prensa
.

19 h
Presentación pública.
Con la participación del director de la RAE,
José Manuel Blecua; el secretario, Darío Villanueva,
y el escritor y académico Arturo Pérez-Reverte.
El actor Ernesto Arias leerá un fragmento del Quijote.


Más información:
Isabel Mendoza
Directora de Libros Infantil
305-591-9522
imendoza@santillanausa.com
This month on Spanish Classroom
Every year, Americans around the nation get together to celebrate Hispanic Heritage Month from September 15th through October 15th. The contributions Hispanic Americans have made to the United States are endless and inspiring, and they have had a profound and positive impact on our county.
Frida Kahlo

By Angela Padrón Frida Kahlo is a famous Mexican artist whose work and life is still...
2016

2015

2014

2013

2012

2011