In Photos: Carnival Around The World - Resources for your Spanish Classroom
Mar 05
Revelers across the globe gathered to mark the day before Ash Wednesday, which is known by several names, such as Mardi Gras, Carnival and Fat Tuesday. While parades are the most common form of celebration, a few nations indulge in some twists.
The Carnival in Ivera, Italy, includes a large battle where participants throw oranges. Some revelers in the Carnival de Binche in Belgium dress as Gilles, wearing traditional outfits accented with ostrich feathers.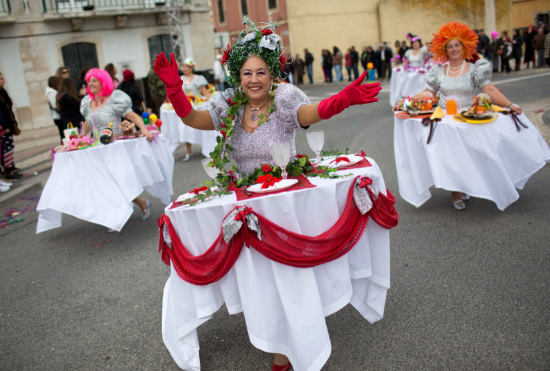 Armando Franca/AP
This month on Spanish Classroom
Every year, Americans around the nation get together to celebrate Hispanic Heritage Month from September 15th through October 15th. The contributions Hispanic Americans have made to the United States are endless and inspiring, and they have had a profound and positive impact on our county.
2016

2015

2014

2013

2012

2011