Hot Cocoa with Cheese in Colombia! - Resources for your Spanish Classroom
Jun 10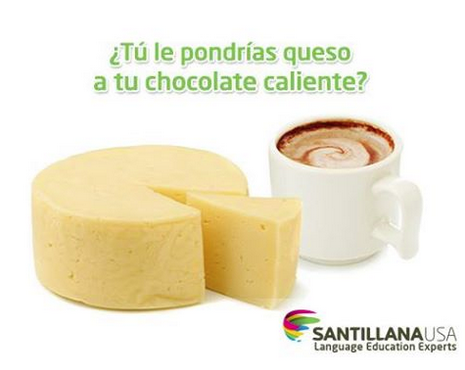 Hot Cocoa with marshmallows in the US, how do they drink it in Colombia? It is common to dip a piece of white cheese into a cup of hot chocolate. The heat melts the cheese. Once the cheese is soft, they eat it and take a sip.

This month on Spanish Classroom
Every year, Americans around the nation get together to celebrate Hispanic Heritage Month from September 15th through October 15th. The contributions Hispanic Americans have made to the United States are endless and inspiring, and they have had a profound and positive impact on our county.
Los sonidos y las letras

Cuando hablamos, pronunciamos sonidos. Los sonidos sirven para distinguir palabras, como por...
2016

2015

2014

2013

2012

2011