Hot Cocoa with Cheese in Colombia! - Resources for your Spanish Classroom
Jun 10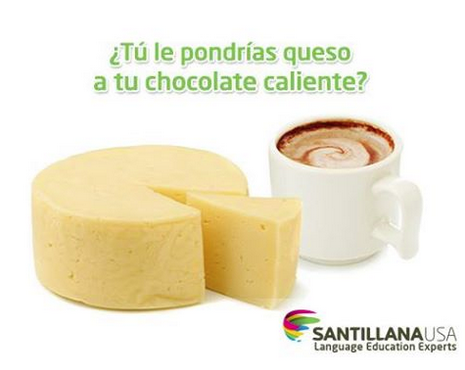 Hot Cocoa with marshmallows in the US, how do they drink it in Colombia? It is common to dip a piece of white cheese into a cup of hot chocolate. The heat melts the cheese. Once the cheese is soft, they eat it and take a sip.

This month on Spanish Classroom
"Books and movies are like apples and oranges. They both are fruit, but taste completely different."
- Stephen King
2017

2016

2015

2014

2013

2012

2011