Hot Cocoa with Cheese in Colombia! - Resources for your Spanish Classroom
Jun 10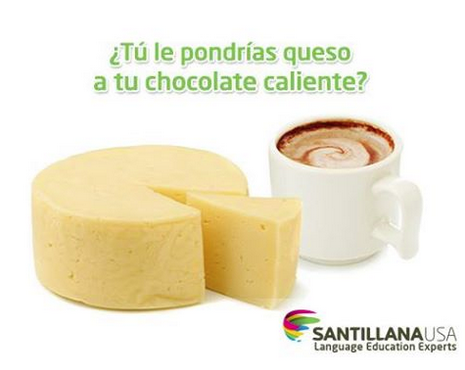 Hot Cocoa with marshmallows in the US, how do they drink it in Colombia? It is common to dip a piece of white cheese into a cup of hot chocolate. The heat melts the cheese. Once the cheese is soft, they eat it and take a sip.

This month on Spanish Classroom
April is National Poetry Month! During this time, booksellers, librarians, parents, teachers, and students read, write and analyze poems while recognizing the literary accomplishments of many poets, both past and present.
Earth Day

By Ángela Padrón Each year, Earth Day is celebrated on April 22. The holiday was...
2017

2016

2015

2014

2013

2012

2011