George Washington Carver- Resources for your Spanish Classroom
Feb 05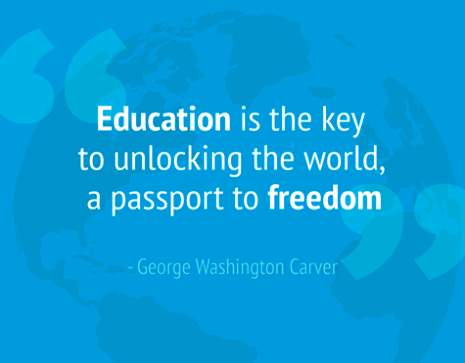 George Washington Carver (c. 1860 – 5 January 1943), was an American botanist and inventor. The exact day and year of his birth are unknown; he was born into slavery in Missouri, either in 1861, or January 1864.
Carver's reputation is based on his research into and promotion of alternative crops to cotton, such as peanuts, soybeans, and sweet potatoes, which also aided nutrition for farm families. He wanted poor farmers to grow alternative crops both as a source of their own food and as a source of other products to improve their quality of life. The most popular of his 44 practical bulletins for farmers contained 105 food recipes using peanuts. He also developed and promoted about 100 products made from peanuts that were useful for the house and farm, including cosmetics, dyes, paints, plastics, gasoline, and nitroglycerin. He was also a leader in promoting environmentalism. He received numerous honors for his work, including the Spingarn Medal of the NAACP. Click here to read more.
This month on Spanish Classroom
"Books and movies are like apples and oranges. They both are fruit, but taste completely different."
- Stephen King
It's Christmas Time!

By- Angela Padrón When most people today think of Christmas, symbols like trees,...
2017

2016

2015

2014

2013

2012

2011