¡Feliz Navidad! - Resources for your Spanish Classroom
Dec 24
by F. Isabel Campoy!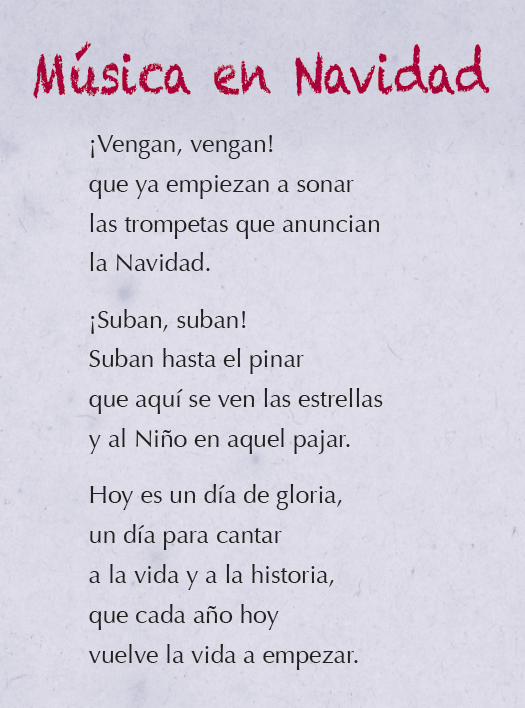 Poesía eres tú
Antología poética

F. Isabel Campoy
Ilustraciones de Marcela Calderón

A lo largo de varias décadas F. Isabel Campoy nos ha ido deleitando con su poesía en diversas publicaciones. Aquí podemos disfrutar de toda ella. ¡Un festín sin fin!
This month on Spanish Classroom
April is National Poetry Month! During this time, booksellers, librarians, parents, teachers, and students read, write and analyze poems while recognizing the literary accomplishments of many poets, both past and present.
2017

2016

2015

2014

2013

2012

2011