¡Feliz Día Mamá! - Resources for your Spanish Classroom
May 09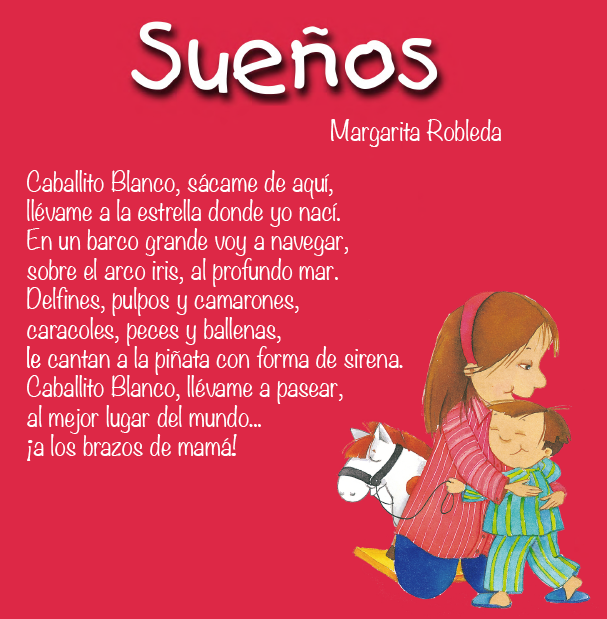 En Sueños, un niño pequeño lleva de paseo a los lectores a través del cielo, la tierra y el mar, para terminar en el mejor lugar del mundo: los brazos de mamá.

Sueños pertenece a la colección rana, rema, rimas, de la autora mexicana Margarita Robleda.

Otros títulos de la colección rana, rema, rimas:
This month on Spanish Classroom
"Books and movies are like apples and oranges. They both are fruit, but taste completely different."
- Stephen King
El presente continuo

El presente continuo se emplea para describir o presentar una acción que está en...
2017

2016

2015

2014

2013

2012

2011