¡Feliz Día Mamá! - Resources for your Spanish Classroom
May 09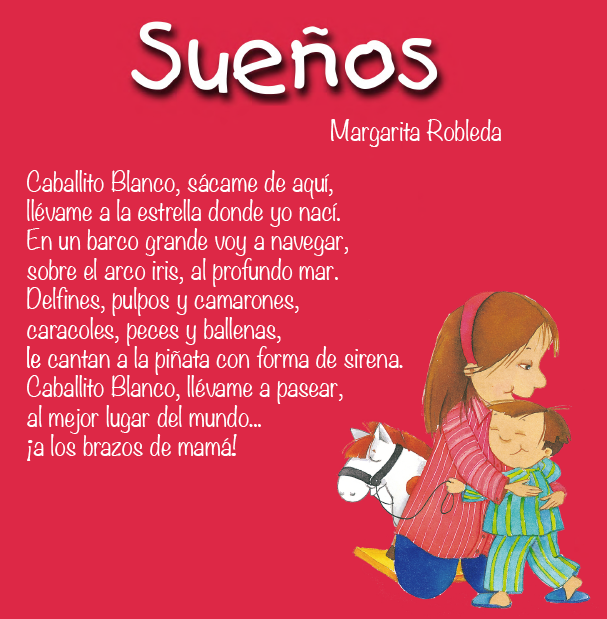 En Sueños, un niño pequeño lleva de paseo a los lectores a través del cielo, la tierra y el mar, para terminar en el mejor lugar del mundo: los brazos de mamá.

Sueños pertenece a la colección rana, rema, rimas, de la autora mexicana Margarita Robleda.

Otros títulos de la colección rana, rema, rimas:
This month on Spanish Classroom
As enthusiasts of the Spanish language and Hispanic Culture, this month we will be exploring the Spanish-speaking world: its people, its cities, its regions, and its cultures. Join us as we explore with Español Santillana.
2017

2016

2015

2014

2013

2012

2011