F U N = Learning Spanish - Resources for your Spanish Classroom
Feb 26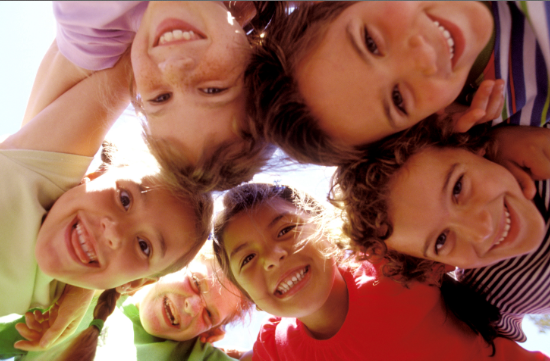 Getting kids motivated to learn anything nowadays is a challenge. They're exposed to so many distractions on TV, the Internet, phones, video games – you name it. So how can you convince them that learning Spanish can be fun? Follow this old saying – show don't tell!
One way to "show" that learning Spanish is fun is by making it interactive and student centered. Encourage students to participate in activities and work with partners or groups on projects. Sing a song with the class, ask volunteers to act out a word, dance around the room. The more involved the students are in their learning, the more they will learn and enjoy doing it.

For a comparison of both student-centered and teacher-centered teaching styles, see this chart.
Provide an environment where students feel comfortable and not deflated if they make an error. For some students, speaking in front of others or volunteering to participate in a lesson is too much for them to handle. Many students have a fear of being embarrassed for a wrong answer or incorrect pronunciation. If they see others having fun while learning, their fear may be quelled and free them up to participate more.
Avoid translating words and use the language in context as much as possible. Even if students can't completely understand what you're saying, they can try to figure out the gist or context based on the visuals or demonstrations you show, which will help them retain information and vocabulary much better than translating.
Provide students visuals, which could involve pictures, videos, realia, or performing in front of them. Yes, you need to be willing to sing, dance, and be animated if you want to draw them in.
Have students interact with native Spanish speakers as much as possible. You can organize in person classroom visits or arrange an online classroom visit through Skype.
Teach Spanish through interactive games and activities.
When in doubt, put yourselves in your students' shoes – How would you prefer to learn another language? What would make it fun for you? Whatever you decide to do, just remember: you better grab their attention and interest before the next TV show comes on in 15 minutes!
This month on Spanish Classroom
Every year, Americans around the nation get together to celebrate Hispanic Heritage Month from September 15th through October 15th. The contributions Hispanic Americans have made to the United States are endless and inspiring, and they have had a profound and positive impact on our county.
Los sonidos y las letras

Cuando hablamos, pronunciamos sonidos. Los sonidos sirven para distinguir palabras, como por...
2016

2015

2014

2013

2012

2011