El viejito Pascuero - Resources for your Spanish Classroom
Dec 24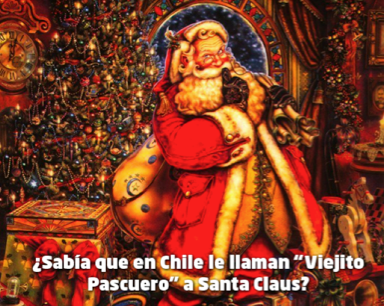 Comparte con tus alumnos las diferentes tradiciones que hay en los países hispanohablantes en esta época del año: Los chilenos no solo llaman de forma diferente a Papá Noel, también tienen otro nombre para el árbol de Navidad, ellos le llaman "árbol de Pascua".
This month on Spanish Classroom
Let the new year begin!
A fresh start and infinite possibilities.
2017

2016

2015

2014

2013

2012

2011