El viejito Pascuero - Resources for your Spanish Classroom
Dec 24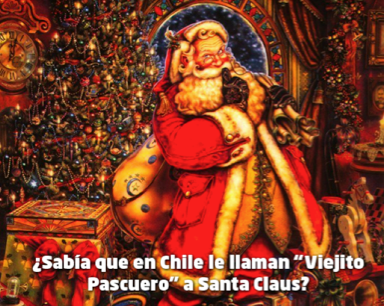 Comparte con tus alumnos las diferentes tradiciones que hay en los países hispanohablantes en esta época del año: Los chilenos no solo llaman de forma diferente a Papá Noel, también tienen otro nombre para el árbol de Navidad, ellos le llaman "árbol de Pascua".
This month on Spanish Classroom
As enthusiasts of the Spanish language and Hispanic Culture, this month we will be exploring the Spanish-speaking world: its people, its cities, its regions, and its cultures. Join us as we explore with Español Santillana.
Las fiestas del Pilar

Este video presenta la festividad de las fiestas del Pilar, que se celebran cada octubre en la...
2017

2016

2015

2014

2013

2012

2011