El sonido de la ch - Resources for your Spanish Classroom
Apr 26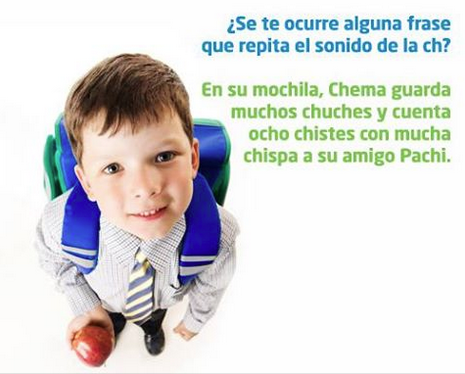 La aliteración es un recurso poético, utilizarla para repasar sonidos puede ser muy divertido. Pon a tus alumnos en parejas y dales un sobre con palabras que tengan el mismo sonido. Invítalos a hacer frases chistosas. Al final de la actividad cada pareja puede compartir su frase.
This month on Spanish Classroom
Let the new year begin!
A fresh start and infinite possibilities.
2017

2016

2015

2014

2013

2012

2011