El silbo gomero - Resources for your Spanish Classroom
By Spanish Classroom
1408 Views
Mar 16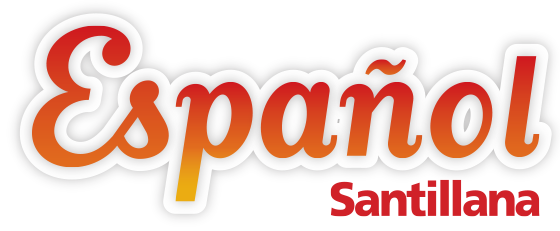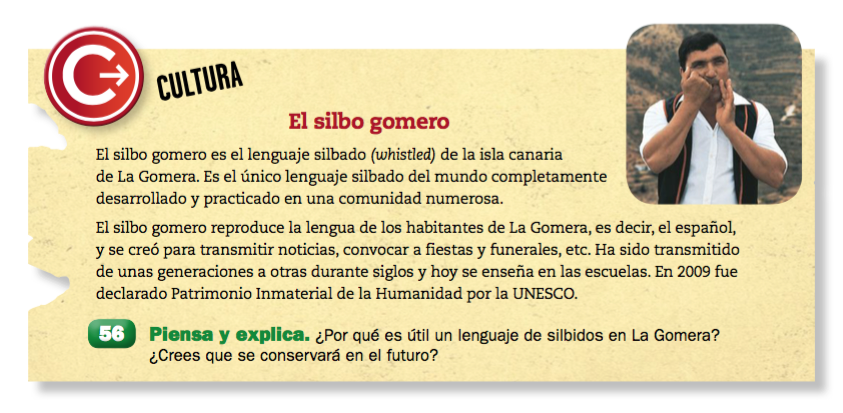 Español Santillana Secondary Level 4 Activity
El silbo gomero
The Gomeran whistled language consists of combinations of whistled vowels and consonants. Rising and falling tones and broken and continous pitches help to convey meaning. The sounds can travel up to two miles, which makes it possible to send messages across canyons and deep valleys quickly. It was widely used as a means of communication on the island up until the 1950's. Today, people in La Gomera do not need to whistle to communicate, but they have chosen to preserve this whistled language as part of their distinctive cultural heritage.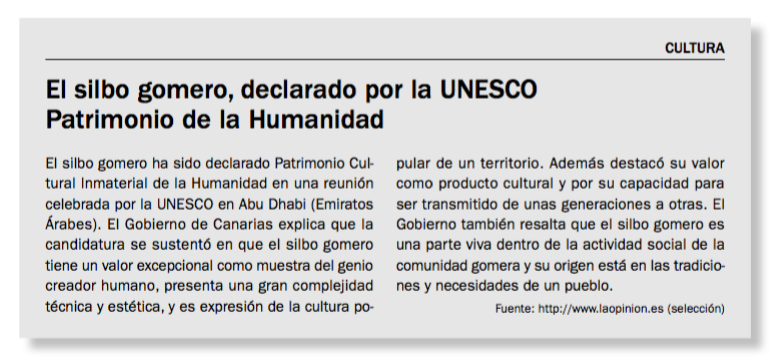 This month on Spanish Classroom
Every year, Americans around the nation get together to celebrate Hispanic Heritage Month from September 15th through October 15th. The contributions Hispanic Americans have made to the United States are endless and inspiring, and they have had a profound and positive impact on our county.
Los sonidos y las letras

Cuando hablamos, pronunciamos sonidos. Los sonidos sirven para distinguir palabras, como por...
2016

2015

2014

2013

2012

2011