El rey y el juglar - Resouces for your Spanish Classroom
May 14
¡Vamos a leer!
Actividad para tu clase 3-5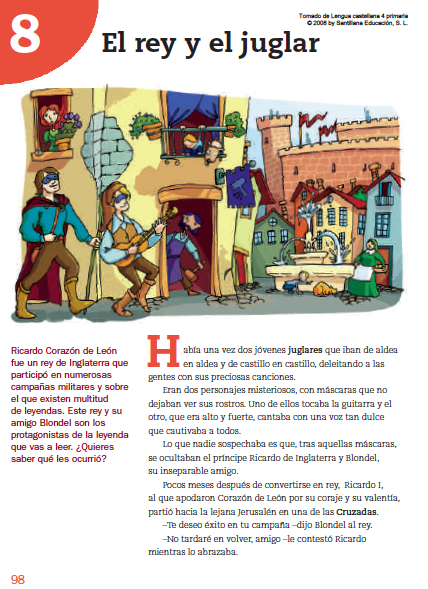 To download & print worksheet click here.
This month on Spanish Classroom
As enthusiasts of the Spanish language and Hispanic Culture, this month we will be exploring the Spanish-speaking world: its people, its cities, its regions, and its cultures. Join us as we explore with Español Santillana.
Las fiestas del Pilar

Este video presenta la festividad de las fiestas del Pilar, que se celebran cada octubre en la...
2017

2016

2015

2014

2013

2012

2011