El coquí - Resources for your Spanish Classroom
Mar 15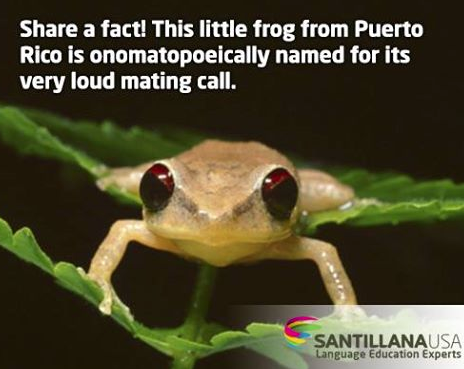 The coquí is a symbol of Puerto Rico. Challenge your students to find what animal represents the state or country they live in. Once they found it have them discuss in small groups why they think this animal was chosen as a symbol.
Listen to "el coquí":

Sound Source: http://www.freesound.org/people/dommygee/sounds/214453/

This month on Spanish Classroom
Every year, Americans around the nation get together to celebrate Hispanic Heritage Month from September 15th through October 15th. The contributions Hispanic Americans have made to the United States are endless and inspiring, and they have had a profound and positive impact on our county.
2016

2015

2014

2013

2012

2011