"¿De qué está hecha la Luna?" Free eBook - Resources for your Spanish Classroom
By Spanish Classroom
3953 Views
Apr 24
¡Feliz Día del Libro!
Desde Pupitre queremos celebrar con todos vosotros el Día del Libro de un modo muy especial. Y por eso hoy estamos regalando el cuento interactivo "¿De qué está hecha la Luna?".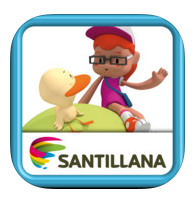 Descárgalo desde aquí para tu dispositivo:
This month on Spanish Classroom
"Books and movies are like apples and oranges. They both are fruit, but taste completely different."
- Stephen King
2017

2016

2015

2014

2013

2012

2011