"¿De qué está hecha la Luna?" Free eBook - Resources for your Spanish Classroom
By Spanish Classroom
3542 Views
Apr 24
¡Feliz Día del Libro!
Desde Pupitre queremos celebrar con todos vosotros el Día del Libro de un modo muy especial. Y por eso hoy estamos regalando el cuento interactivo "¿De qué está hecha la Luna?".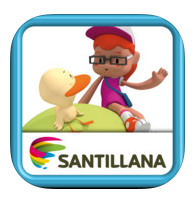 Descárgalo desde aquí para tu dispositivo:
This month on Spanish Classroom
April is National Poetry Month! During this time, booksellers, librarians, parents, teachers, and students read, write and analyze poems while recognizing the literary accomplishments of many poets, both past and present.
Earth Day

By Ángela Padrón Each year, Earth Day is celebrated on April 22. The holiday was...
2017

2016

2015

2014

2013

2012

2011