Cría fama y acuéstate a dormir - Resources for your Spanish Classroom
Jan 30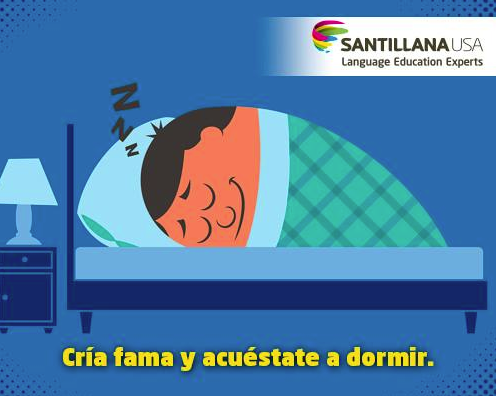 Comparte esta graciosa frase con tus alumnos. Después, conversen sobre cuál es su significado. Para continuar la actividad, puedes dividir los estudiantes en equipos y pedirles que hagan una pequeña representación de la frase compartida.
This month on Spanish Classroom
Every year, Americans around the nation get together to celebrate Hispanic Heritage Month from September 15th through October 15th. The contributions Hispanic Americans have made to the United States are endless and inspiring, and they have had a profound and positive impact on our county.
2016

2015

2014

2013

2012

2011