Cría fama y acuéstate a dormir - Resources for your Spanish Classroom
Jan 30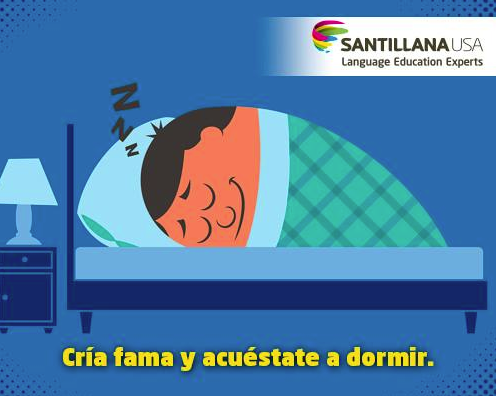 Comparte esta graciosa frase con tus alumnos. Después, conversen sobre cuál es su significado. Para continuar la actividad, puedes dividir los estudiantes en equipos y pedirles que hagan una pequeña representación de la frase compartida.
This month on Spanish Classroom
"Books and movies are like apples and oranges. They both are fruit, but taste completely different."
- Stephen King
2017

2016

2015

2014

2013

2012

2011