¡Conoce a las autoras de la colección Cuentos para celebrar! - Resources for your Spanish Classroom
Mar 15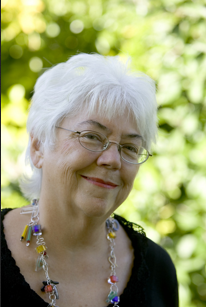 Alma Flor Ada nació en Camagüey (Cuba) y es una renombrada y prolífica autora de libros para niños, escritos tanto en español como en inglés. Ha sido además una promotora incansable de la educación bilingüe en Estados Unidos y ha recorrido el país impartiendo talleres y charlas en esa materia. Reside en San Francisco, California, y durante varios años fue profesora de educación multicultural en la Universidad de San Francisco. Vivió también en España y Perú, donde se han editado mucho de sus libros. Entre las obras de Alma Flor Ada publicadas por Alfaguara destacan las colecciones de libros en español e inglés Cuentos para celebrar, Libros para contar, Cuentos para todo el año y Puertas al sol; así como su novela para adultos En clave de sol. Recientemente Alfaguara publicó una antología con lo más importante de su obra poética, titulada Todo es canción.
F. Isabel Campoy nació en Alicante (España) y es una autora y editora de numerosos libros infantiles ampliamente reconocida en Estados Unidos. Sus publicaciones incluyen obras de creación propia de poesía, teatro, cuentos, canciones, biografías y arte, así como varias antologías de poesía y teatro. Como académica también ha escrito numerosos libros sobre la cultura y las civilizaciones hispanoamericanas y sobre lingüística y derechos humanos aplicados a la educación infantil. También es traductora, educadora y promotora de la educación bilingüe en Estados Unidos. Actualmente reside en San Francisco y es coautora, junto con Alma Flor Ada, de las colecciones Cuentos para celebrar y Puertas al sol, publicadas por Alfaguara. Su obra más reciente con el sello Alfaguara es el libro de abecedario (ABC book) Mi día de la A a la Z, publicado también en inglés bajo el título My Day from A to Z.


This month on Spanish Classroom
Every year, Americans around the nation get together to celebrate Hispanic Heritage Month from September 15th through October 15th. The contributions Hispanic Americans have made to the United States are endless and inspiring, and they have had a profound and positive impact on our county.
Los sonidos y las letras

Cuando hablamos, pronunciamos sonidos. Los sonidos sirven para distinguir palabras, como por...
2016

2015

2014

2013

2012

2011