¿Cómo hubieras castellanizado "Home Run"?- Resources for your Spanish Classroom
By Spanish Classroom
1094 Views
Jun 27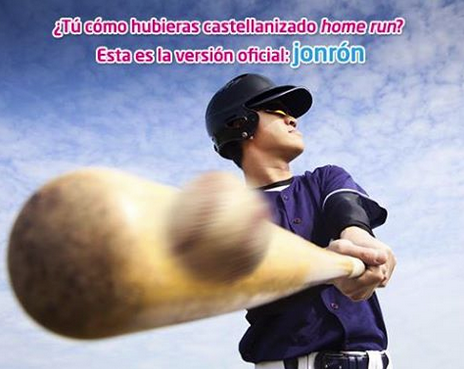 Cuéntale a tus alumnos que hay palabras extranjeras que fueron castellanizadas. Dales una lista de palabras en inglés y pídeles que imaginen cuál podría ser su versión en español. Luego muéstrales la misma lista pero en su versión castellanizada. Finalmente comparen su versión con las palabras reales.

This month on Spanish Classroom
Every year, Americans around the nation get together to celebrate Hispanic Heritage Month from September 15th through October 15th. The contributions Hispanic Americans have made to the United States are endless and inspiring, and they have had a profound and positive impact on our county.
Los sonidos y las letras

Cuando hablamos, pronunciamos sonidos. Los sonidos sirven para distinguir palabras, como por...
2016

2015

2014

2013

2012

2011