¿Quién fue Harriet Tubman? - Resources for your Spanish Classroom
By Spanish Classroom
7816 Views
Feb 15
In Celebration of Black History Month
Featuring: ¿Quién fue Harriet Tubman?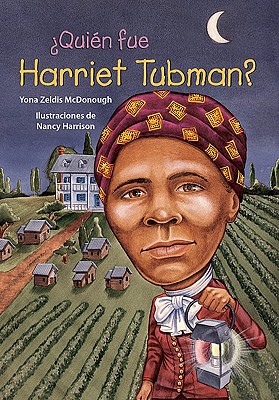 Born a slave in Maryland, Harriet Tubman knew first-hand what it meant to be someone's property. She was whipped by her owners and almost killed by an overseer. Harriet first heard about the Underground Railroad from other field hands, and then she traveled it by herself north to Philadelphia. Throughout her long life (she died at the age of ninety-two), and long after the Civil War brought an end to slavery, this amazing woman was proof of what one person could accomplish.
Learn more about this fascinating illustrated biography, ¿Quién fue Harriet Tubman?, from the ¿Quién fue…? Collection.
This biography series is a great way to introduce students to important historical figures. Engaging design and format appeals to even middle and high school reluctant readers. Read them all!
This month on Spanish Classroom
Este mes celebramos el trabajo de los ilustradores. Las ilustraciones son muy valiosas en el desarrollo del lenguaje. El uso de ilustraciones es perfecto para desarrollar oraciones sencillas o escribir una descripción detallada dependiendo del nivel de competencia del estudiante.
Memorial Day

By Ángela Padrón Every year on the last Monday in May, Americans celebrate...
2017

2016

2015

2014

2013

2012

2011