¡Celebra Kwanzaa con un cuento de Alma Flor Ada y F. Isabel Campoy! - Resources for your Spanish Classroom
By Spanish Classroom
2449 Views
Dec 14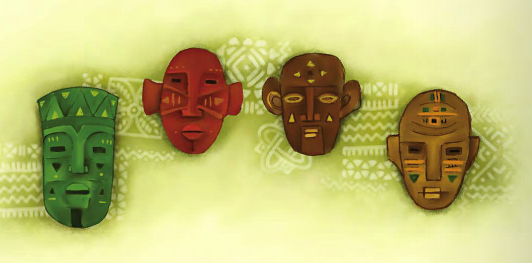 Kwanzaa es una fiesta que celebran los afroamericanos y otras personas con raíces africanas. Estas personas, o sus antepasados, vinieron de otro continente llamado
África. Esto es lo que quiere decir tener "raíces africanas". El Dr. Maulana Karenga creó Kwanzaa en Estados Unidos, pero hoy en día esta fiesta se celebra en todo el mundo.
En Kwanzaa, las personas con raíces africanas celebran con orgullo su cultura. También hablan sobre lo importante que es estar unidos en la comunidad y en la familia. Y los niños aprenden sobre el valor de su cultura para que no se olvide.
Kwanzaa se celebra del 26 de diciembre al 1 de enero. Durante esos siete días, las personas con raíces africanas se reúnen y hacen muchas cosas divertidas. Cantan, bailan, leen poemas, cuentan historias, juegan y comen juntos. ¡Es una gran celebración!
Por lo general, las personas se reúnen en casa con sus familiares. También se hacen reuniones en centros comunitarios a las cuales asisten muchas familias.
Para celebrar Kwanzaa, las familias con raíces africanas preparan en su casa un lugar especial con algunos objetos. Estos objetos representan cosas importantes.
Todo se pone sobre una mesa. Primero se pone una esterilla de paja o un mantel de tela con diseños africanos. Sobre la esterilla se pone un kinara. El kinara es un candelabro especial para siete velas. Cada uno de los siete días de Kwanzaa se enciende una vela nueva y se habla de un tema especial.
En el kinara se ponen tres velas rojas, tres velas verdes y una negra. El rojo, el verde y el negro son los colores de Kwanzaa.
Sobre la mesa también se ponen frutas y verduras. Hay que poner al menos dos mazorcas de maíz. Las frutas y las verduras representan el alimento, que llega a la gente gracias al trabajo de muchas personas. También se pone una copa muy bonita que representa la unión de la familia. Todas las personas que se han reunido beben de la copa para celebrar que están juntas.
Sobre la mesa también se ponen regalos para los niños. En Kwanzaa, los niños reciben regalos educativos, como libros o videos. Además, reciben juguetes o adornos relacionados con la cultura africana.
En Kwanzaa, algunas personas con raíces africanas se ponen ropa con diseños típicos de África. Es otra manera de mostrar que se sienten orgullosos de pertenecer a una cultura que ama el arte, la música y la belleza. ¡Por eso celebran con mucha alegría!
| | | | |
| --- | --- | --- | --- |
| | | | Escucha el cuento de Alma Flor Ada y F. Isabel Campoy y realiza las actividades. |
For more information visit www.santillanausa.com

Or contact your Educational Sales Representative here.

This month on Spanish Classroom
"Books and movies are like apples and oranges. They both are fruit, but taste completely different."
- Stephen King
2017

2016

2015

2014

2013

2012

2011