Celebra Hanukkah con un cuento de Bubbe- Resources for your Spanish Classroom
Dec 05
Celebra
Hanukkah
con un cuento de

Bubbe
by
Alma Flor Ada and F. Isabel Campoy
Classroom Activiy for Grades K - 2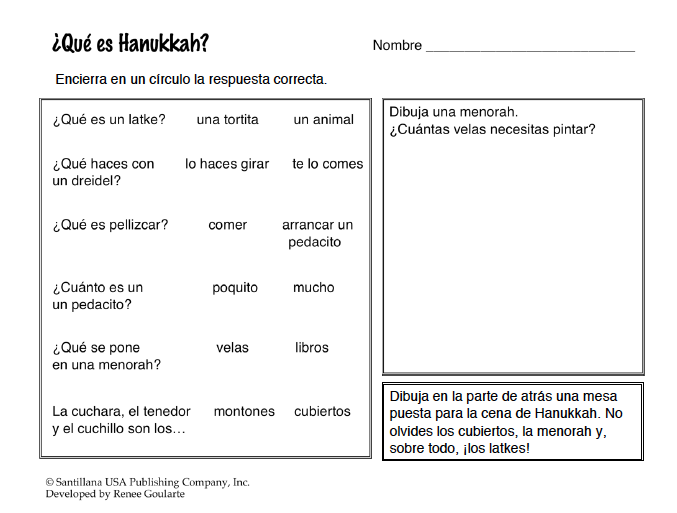 To download & print worksheet click here.
It's Hanukkah, and three Jewish kids play with the dreidel and eat Bubbe's ("grandma" in Yiddish) delicious latkes as apart of the celebration. They also learn about generosity and demonstrate what they have learned in a way that will surely amuse the reader. This book includes an informative section about Hanukkah.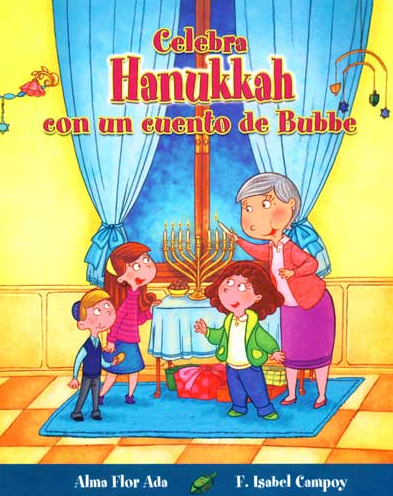 To view book click here.
This month on Spanish Classroom
Este mes celebramos el trabajo de los ilustradores. Las ilustraciones son muy valiosas en el desarrollo del lenguaje. El uso de ilustraciones es perfecto para desarrollar oraciones sencillas o escribir una descripción detallada dependiendo del nivel de competencia del estudiante.
Memorial Day

By Ángela Padrón Every year on the last Monday in May, Americans celebrate...
2017

2016

2015

2014

2013

2012

2011