¡Celebra Hanukkah con un cuento de Alma Flor Ada y F. Isabel Campoy! - Resources for your Spanish Classroom
By Spanish Classroom
2878 Views
Dec 02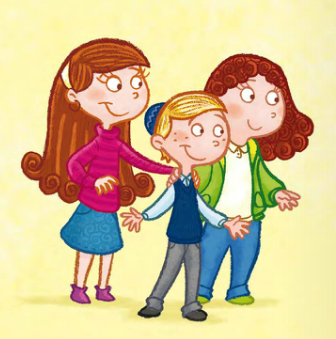 Hanukkah es una fiesta que celebran las personas judías para recordar algo increíble que sucedió hace mucho tiempo.
Unos enemigos de los judíos tomaron su templo más importante, en la ciudad de Jerusalén. Los judíos lucharon para recuperarlo. Cuando entraron, buscaron su lámpara sagrada. Esta lámpara se encendía con aceite, y solo había aceite para un día. Sin embargo, con tan poco aceite, ¡la lámpara duró prendida ocho días!
Es por ello que Hanukkah dura ocho días y también se llama el Festival de las Luces. Hanukkah comienza en una fecha distinta cada año, pero casi siempre se celebra en diciembre.
En Hanukkah se encienden las velas de un candelabro que se llama menorah. En la menorah se ponen nueve velas: una para cada una de las ocho noches de Hanukkah y la del medio, llamada shamash, que se usa para prender las demás. Menorah y shamash son palabras del hebreo, la lengua que hablan muchos judíos.
La familia se reúne para encender las velas y para compartir un rato agradable. Cada noche, se enciende una vela nueva y las velas de las noches anteriores. La noche del octavo día se prenden todas las velas.
Hanukkah es una época de alegría y agradecimiento. Los hogares y las tiendas se decoran de manera especial. El ambiente se llena de luz, brillo y color, especialmente azul, que es el color de Hanukkah. También se dan regalos, sobre todo a los niños.
Mientras las velas de la menorah están encendidas, los miembros de la familia oran, cantan, cuentan historias, hacen crucigramas o juegan a las adivinanzas.
En Hanukkah las familias también juegan con el dreidel. El dreidel es una perinola o trompo de cuatro lados. En cada lado del dreidel hay una letra del alfabeto hebreo. Cada una de estas letras tiene un significado especial. Al comienzo del juego, cada jugador pone una moneda en un montón. Después, los jugadores se turnan para hacer girar el dreidel. Según la cara que quede hacia arriba, el jugador tiene que poner otra moneda en el montón, tomar algunas monedas o sencillamente no hacer nada. El juego se acaba cuando ya no quedan monedas en el montón. Gana el jugador que tenga más monedas. ¡Lo mejor es que se pueden usar monedas de chocolate…!
La comida es otra parte importante de Hanukkah. En estas fiestas, las familias judías preparan comidas especiales.
En Hanukkah se comen muchos platillos fritos para recordar el aceite que mantuvo encendida la lámpara de Jerusalén. Uno de estos platillos son los latkes, unas tortitas hechas con papas, huevos, cebolla y harina que se sirven con salsa de manzana. También se hacen galletas en forma de estrellas, menorahs y dreidels.
Otras culturas del mundo también usan velas y luces para celebrar cosas importantes. Los cristianos en todo el mundo decoran árboles con luces y adornos de colores durante la Navidad. Los budistas cuelgan farolitos de papel durante Vesak, la fiesta del cumpleaños de Buda. Las comunidades con raíces africanas prenden las velas de un candelabro llamado kinara durante la celebración de Kwanzaa. En la India, durante Diwali, o Festival de la Luz, se prenden muchas velas y lámparas de aceite. El Día de Santa Lucía, en Suecia, las niñas se ponen coronas con velas.



Celebra Hanukkah con este cuento de Alma Flor Ada y F. Isabel Campoy

¡Preguntas para después de la lectura acá!
For more information visit www.santillanausa.com

Or contact your Educational Sales Representative here.

This month on Spanish Classroom
"Books and movies are like apples and oranges. They both are fruit, but taste completely different."
- Stephen King
It's Christmas Time!

By- Angela Padrón When most people today think of Christmas, symbols like trees,...
2017

2016

2015

2014

2013

2012

2011