HISPANOTICIA: Casa Foa - Resources for your Spanish Classroom
Nov 25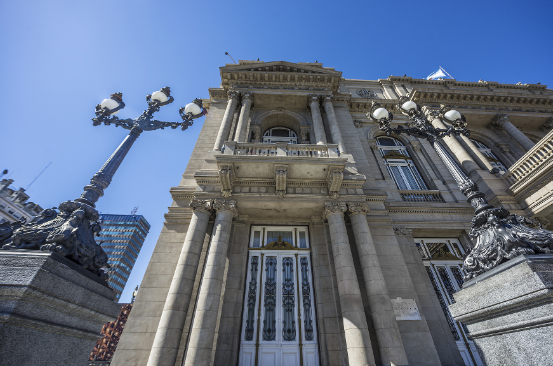 Un año más, Casa Foa ofrece al visitante 40 espacios diseñados, remodelados y decorados, distribuidos a lo largo de dos plantas que suman 2,200 metros cuadrados de recorrido. Se trata de una mega exposición de arquitectura, diseño interior y paisajismo. Además, la exposición incluye como otros años un recorrido nocturno, donde se encontrará música en vivo, gastronomía y un encuentro con los protagonistas de la muestra. Leer más
Actividades para HS Nivel 4:
¿Cuál es el significado de la obra "Círculos opuestos?

¿A dónde se destinará la recaudación de Casa FOA 2015?

Busca en el texto adjetivos y sustantivos relacionados con la decoración que no conozcas. Infiere los significados y compruébalos con un diccionario.
Vocabulario: década, propuesta, estilo, minimalista, transformar, entorno, inspirado, itinerario.
This month on Spanish Classroom
Every year, Americans around the nation get together to celebrate Hispanic Heritage Month from September 15th through October 15th. The contributions Hispanic Americans have made to the United States are endless and inspiring, and they have had a profound and positive impact on our county.
Los sonidos y las letras

Cuando hablamos, pronunciamos sonidos. Los sonidos sirven para distinguir palabras, como por...
2016

2015

2014

2013

2012

2011