Author of the month: Julia Alvarez - Resources for your Spanish Classroom
Dec 03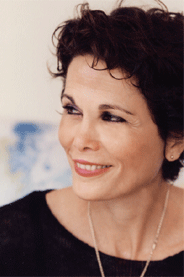 Julia Alvarez
Julia Alvarez is a Dominican-American poet, novelist, and essayist. Born in New York, she spent the first ten years of her childhood in the Dominican Republic, until her father's involvement in a political rebellion forced her family to flee the country.
Alvarez rose to prominence with the novels How the García Girls Lost Their Accents (1991), In the Time of the Butterflies (1994), and Yo! (1997). Her publications as a poet include Homecoming (1984) and The Woman I Kept to Myself (2004), and as an essayist the autobiographical compilation Something to Declare (1998). Many literary critics regard her to be one of the most significant Latina writers and she has achieved critical and commercial success on an international scale.
Many of Alvarez's works are influenced by her experiences as a Dominican in the United States, and focus heavily on issues of assimilation and identity. Her cultural upbringing as both a Dominican and an American is evident in the combination of personal and political tone in her writing. She is known for works that examine cultural expectations of women both in the Dominican Republic and the United States, and for rigorous investigations of cultural stereotypes. In recent years, Alvarez has expanded her subject matter with works such as In the Name of Salomé (2000), a novel with Cuban rather than solely Dominican characters and fictionalized versions of historical figures.
In addition to her successful writing career, Alvarez is the current writer-in-residence at Middlebury College.
One of her tittles is El mejor regalo del mundo: la leyenda de La Vieja Belén/ The Best Gift of All: The Legend of La Vieja Belén which tells the story of a Dominican folk character La Vieja Belén who arrives in the pages of this book and shares with readers of all ages and walks of life a beautiful lesson about generosity and life's priorities...



El mejor regalo del mundo: la leyenda de La Vieja Belén

The Best Gift of All: The Legend of La Vieja Belén

Julia Alvarez


<<Sometimes as she travels, she looks up to the sky, and at those times, you bet, she lets out a sigh...
remebering the lesson she learned from those guests: of all gifts you can give, your time is the best.>>
To learn more about this title, contact your Educational Sales Consultant or

customer.service@santillanausa.com

This month on Spanish Classroom
"Books and movies are like apples and oranges. They both are fruit, but taste completely different."
- Stephen King
It's Christmas Time!

By- Angela Padrón When most people today think of Christmas, symbols like trees,...
2017

2016

2015

2014

2013

2012

2011