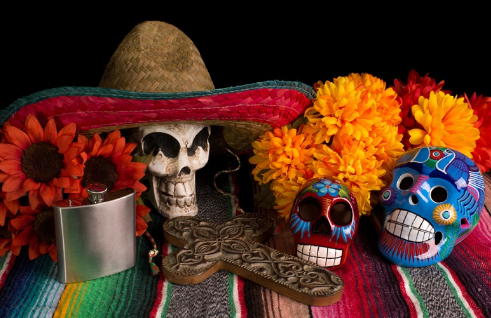 ¡Celebremos la vida!
Mientras que en los Estados Unidos, niños y adultos se preparan para festejar el Día de Brujas o Halloween el 31 de octubre, la comunidad mexicana y centroamericana ultima los detalles para la celebración del Día de los Muertos. Aunque el título parezca tenebroso y un poco intimidante, el Día de los Muertos no es más que un festejo, una celebración de la vida de aquellos que ya no están con nosotros en el mundo material.
Continue reading
This month on Spanish Classroom
As enthusiasts of the Spanish language and Hispanic Culture, this month we will be exploring the Spanish-speaking world: its people, its cities, its regions, and its cultures. Join us as we explore with Español Santillana.
Pan mexicano

En este video, Ale visita una panadería en México y nos presenta los diferentes...
2017

2016

2015

2014

2013

2012

2011