Evelyn Silva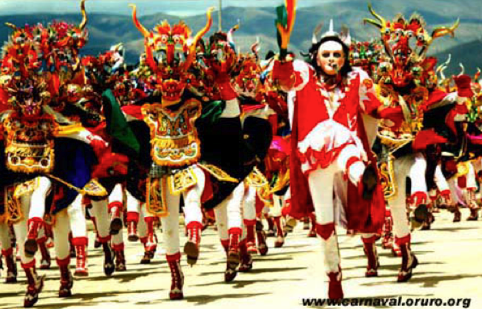 Después de un mes recorriendo América Latina, el Caribe y España a través de sus fiestas encontramos que estas celebraciones tienen muchos elementos en común. Sin embargo, lo más importante es que forman parte de la tradición cultural y folclórica de cada región. La mayoría de estas festividades tienen lugar días o semanas antes de la Cuaresma judeo-cristiana, por lo cual, todas están ligadas a la tradición religiosa heredada de los españoles. Incorporando ceremonias, vestuarios o imágenes que representa las culturas prehispánicas y africanas, los carnavales y celebraciones son una expresión creativa y divertida del entusiasmo popular. En todas ellas las personas desbordan alegría, recorren las calles y bailan en las esquinas compartiendo sus risas y sus experiencias personales. No pueden faltar los disfraces, las máscaras, las banderas, los coloridos estandartes, la música y los fuegos artificiales.
Continue reading
This month on Spanish Classroom
As enthusiasts of the Spanish language and Hispanic Culture, this month we will be exploring the Spanish-speaking world: its people, its cities, its regions, and its cultures. Join us as we explore with Español Santillana.
Pan mexicano

En este video, Ale visita una panadería en México y nos presenta los diferentes...
2017

2016

2015

2014

2013

2012

2011