By Spanish Classroom
76 Views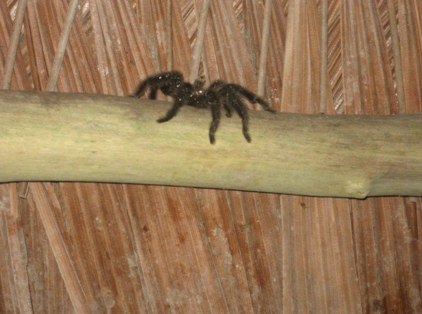 It's almost Halloween! This year, instead of the well-worn lecture about El día de los muertos, let's scare up some spooky stories from other parts of the Spanish-speaking world! Share these legends with your students or have them look up others… if you dare!
On a trip to the Colombian Amazon, I went for a nighttime canoe ride. The canoe was terribly wobbly, and our guide sat up front telling us stories in a low voice, his Spanish low and monotone, with a strong accent of his native Ticuna language. So between trying not to fall out of the canoe and straining to understand, his voice seemed to hypnotize us as he told us stories about the mysterious creatures that live in and around the river.
The pink dolphins (bufeo colorado), he said, can turn into handsome young men who seduce the native girls. They visit the young women at night, always leaving before sunrise. They eventually lure them to the river, and neither is ever seen again. You can tell a bufeo when he is in human form, though, because he will be wearing a hat to cover his blow hole on the top of his head.
Continue reading
This month on Spanish Classroom
Celebrate Halloween and Día de Muertos with us.
Beware…we will have spooky classroom activities, books, readings and more!