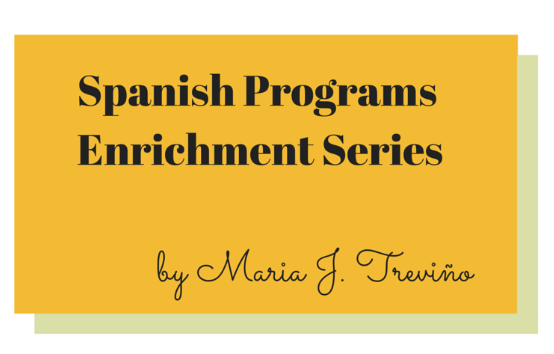 Let's look at the three communication modes of the World-Readiness Standards. The three modes are:
-Interpersonal Communication: Learners interact and negotiate meaning in spoken, signed, or written conversations to share information, reactions, feelings, and opinions.
-Interpretive Communication: Learners understand, interpret, and analyze what is heard, read, or viewed on a variety of topics.
-Presentational Communication: Learners present information, concepts, and ideas to inform, explain, persuade, and narrate on a variety of topics using appropriate media and adapting to various audiences of listeners reader, or viewers.
Continue reading
This month on Spanish Classroom
April is National Poetry Month and what better way to celebrate than with all the richness that the Spanish language brings to our lives. We will share a great collection of poems, activities and much more, so you and your class can fall in love with Spanish all over again. Won't you celebrate with us?