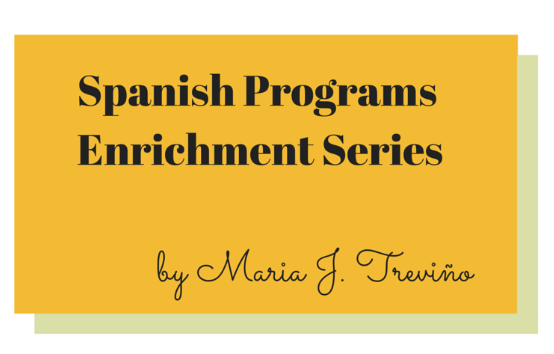 In the previous post, I referred to zero hour classes and distance learning courses as a way to offer Spanish in schools where no Spanish classes are offered. These two methods can also be used to expand the high school Spanish program. Any level of Spanish can be offered during zero hour. Most distance learning providers offer Spanish 1, 2, and/or 3, but a few providers offer Advanced Placement Spanish courses also. What are some other ways to expand your Spanish program?
Continue reading
This month on Spanish Classroom
We want to take you on amazing cultural desafíos around the Spanish-speaking world!
We love teachers, we appreciate all you do, and we want to enrich YOUR life. This month, you will have the opportunity to win a one-week summer Teacher Study Abroad Scholarship to the University of Alcalá in Spain, by participating on an exciting contest of cultural riddles to solve.