Let's honor literature this April!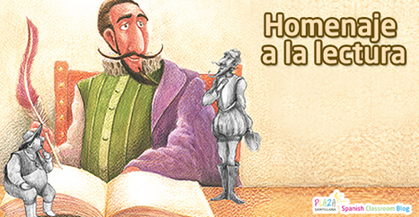 This month in Plaza Santillana, we pay homage to all the richness that literature brings to our lives and the lives of our students. During April in communities around the world, people celebrate various facets of literature and books: International Book Day, International Children's Book Day, the days we commemorate Miguel de Cervantes and William Shakespeare, and others. If literature is celebrated so much in both Spanish-speaking countries and in English-speaking ones, then we here at Plaza Santillana have DOUBLE the celebration going on! We celebrate all things Hispanic, and also value the English-language literature that so enriches our lives as well.
Continue reading
This month on Spanish Classroom
Every year, Americans around the nation get together to celebrate Hispanic Heritage Month from September 15th through October 15th. The contributions Hispanic Americans have made to the United States are endless and inspiring, and they have had a profound and positive impact on our county.
Frida Kahlo

By Angela Padrón Frida Kahlo is a famous Mexican artist whose work and life is still...
2016

2015

2014

2013

2012

2011