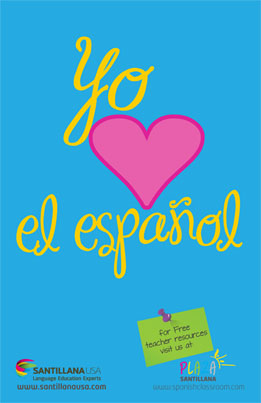 Los estudiantes aman el español porque aprenden mucho sobre diferentes culturas hispanas y naturalmente aprenden a hablar español en el proceso de conocer a la gente de los países hispanohablantes a travės de varias actividades. ¿Qué hacen los estudiantes en clase para amar el español?
Continue reading
This month on Spanish Classroom
As enthusiasts of the Spanish language and Hispanic Culture, this month we will be exploring the Spanish-speaking world: its people, its cities, its regions, and its cultures. Join us as we explore with Español Santillana.
2017

2016

2015

2014

2013

2012

2011