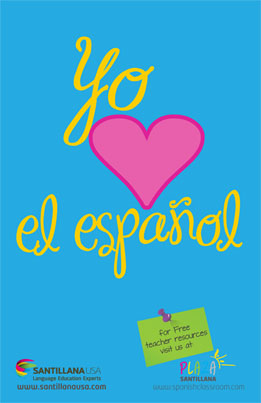 Los estudiantes aman el español porque aprenden mucho sobre diferentes culturas hispanas y naturalmente aprenden a hablar español en el proceso de conocer a la gente de los países hispanohablantes a travės de varias actividades. ¿Qué hacen los estudiantes en clase para amar el español?
Continue reading
This month on Spanish Classroom
April is National Poetry Month! During this time, booksellers, librarians, parents, teachers, and students read, write and analyze poems while recognizing the literary accomplishments of many poets, both past and present.
2017

2016

2015

2014

2013

2012

2011