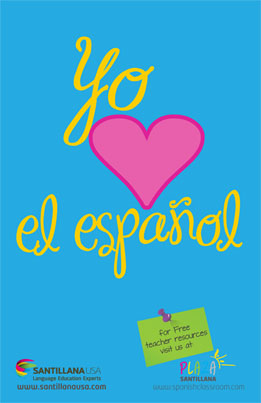 Los estudiantes aman el español porque aprenden mucho sobre diferentes culturas hispanas y naturalmente aprenden a hablar español en el proceso de conocer a la gente de los países hispanohablantes a travės de varias actividades. ¿Qué hacen los estudiantes en clase para amar el español?
Continue reading
This month on Spanish Classroom
"Books and movies are like apples and oranges. They both are fruit, but taste completely different."
- Stephen King
It's Christmas Time!

By- Angela Padrón When most people today think of Christmas, symbols like trees,...
2017

2016

2015

2014

2013

2012

2011