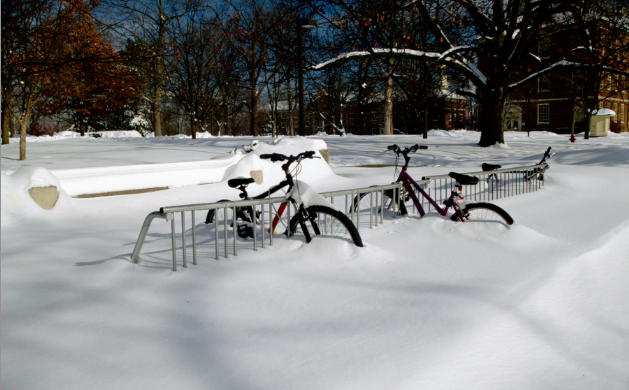 Have you put your pajamas on backwards or inside-out lately? Done a special little dance before bed? Followed those bizarre little rituals hoping for that fabulous announcement that school will be canceled yet again due to snow? Or are you so over it by now that you're ready to dog-sled into work just to get out of the house?
This month we celebrate the Spanish language and I have been asked to write about why I love Spanish. This task gave me pause because I really hadn't given it much thought before. It's a little bit like asking me why I like pizza-I just do, it's good. But then when I really thought about, I realized that I love the sound of Spanish and the emotion it can evoke.
Spanish just sounds cool! It's musical, but not excessively so. I love the fact that so many sounds are formed at the front of the mouth. It sounds assertive. Those gorgeous rolls of the r-frustrating as they may be for the Spanish learner-are that extra musical flourish.
[jwplayer mediaid="1684"]
Is your class getting ready for St. Patrick's Day? Take a look inside our St. Patrick's Day eBook. This video will show you the story in its entirety as well as take you through all of the different functionalities of the eBook.
Click here to learn more about our eBooks.
This month on Spanish Classroom
Every year, Americans around the nation get together to celebrate Hispanic Heritage Month from September 15th through October 15th. The contributions Hispanic Americans have made to the United States are endless and inspiring, and they have had a profound and positive impact on our county.
2016

2015

2014

2013

2012

2011